News
19/08/2020
AES to Contribute to New TLD & Saudi Equipment Service Venture
AES is pleased to announce its participation with a joint venture agreement between TLD and SGS – Saudi Ground Services. The partnership will provide digitalization and maintenance services specialized in airport solutions and ground handling equipment for the all airports within Saudi Arabia.
Alvest Equipment Services (AES) will oversee the day-to-day operational management on behalf of TLD with the new partnership expecting to produce significant advances within the ground handling and airport solution sector by providing competitive specialised services and equipment through the harnessing of advanced TLD Group technologies.
The TLD/SGS partnership will also secure a reduction in operating costs whilst elevating the level and standards of the quality of service and ensuring a sustainable and reliable maintenance of the company's equipment and property.
TLD will also utilise the experience and huge GSE replacement parts inventory of sister company Sage Parts to offer expedited delivery times, unbeatable product knowledge and preferential pricing within the partnership.
SGS will continue to offer strategic initiatives to contribute towards a balanced growth of the air transportation ecosystem within Saudi Arabia.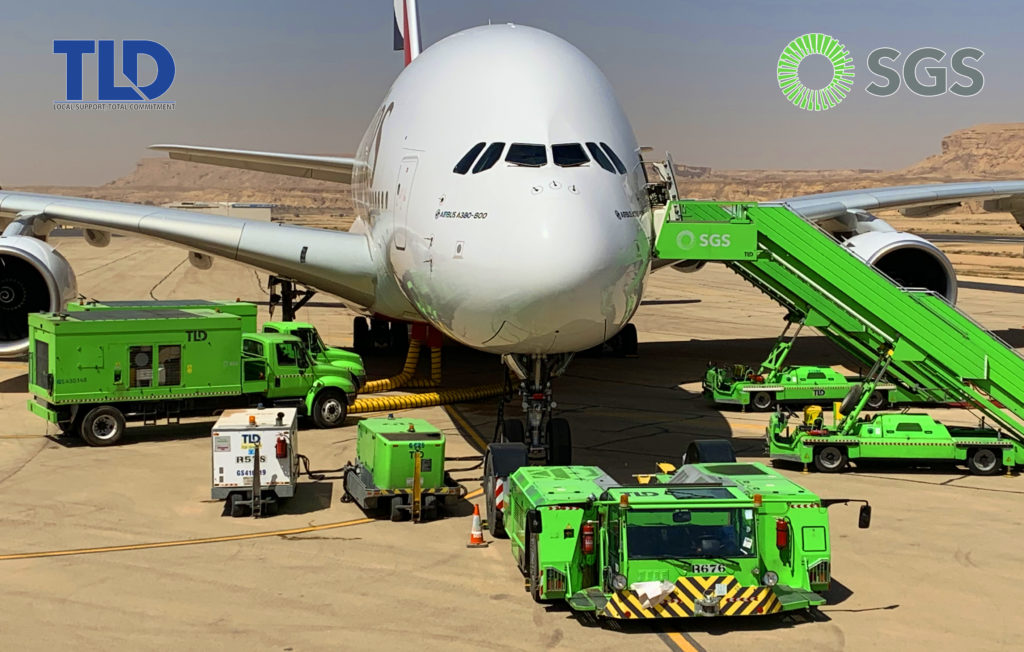 04/08/2020
An Important Message From Alvest Equipment Services
COVID-19
With the fallout from this pandemic possibly lasting longer than originally anticipated the hardest hit industry is our aviation family.
The road to recovery will require some careful planning and patience.

Alvest Equipment Services (AES), an Alvest Group company, offers a full range of services for the ground support equipment (GSE) and the airport environment.
AES is ready to offer support to our customers and partners to assist you in braving the financial hardships allowing you to steadily recover, and return to our industry stronger than ever.
AES offers tailor-made services with high quality standards, delivered with strong technical knowledge and supply chain expertise.
How can we assist you?
If long term planning and financial forecasts are being challenged, AES can offer you short-term rental and operational lease solutions.
If your plans lacks the capital funds to be viable, we can offer you a fleet buy out and lease back solutions with or without a full maintenance service agreement.
If you have limited CapEx to renew your fleet, we have a number of equipment overhaul options available for you.
AES has the full backing of the Alvest Group, and access to an impressive variety of GSE and financial services to aid you through these challenging months…talk to us and find out how we can help your business.
AES – Always ahead of your GSE Services Requirement.