News
17/01/2023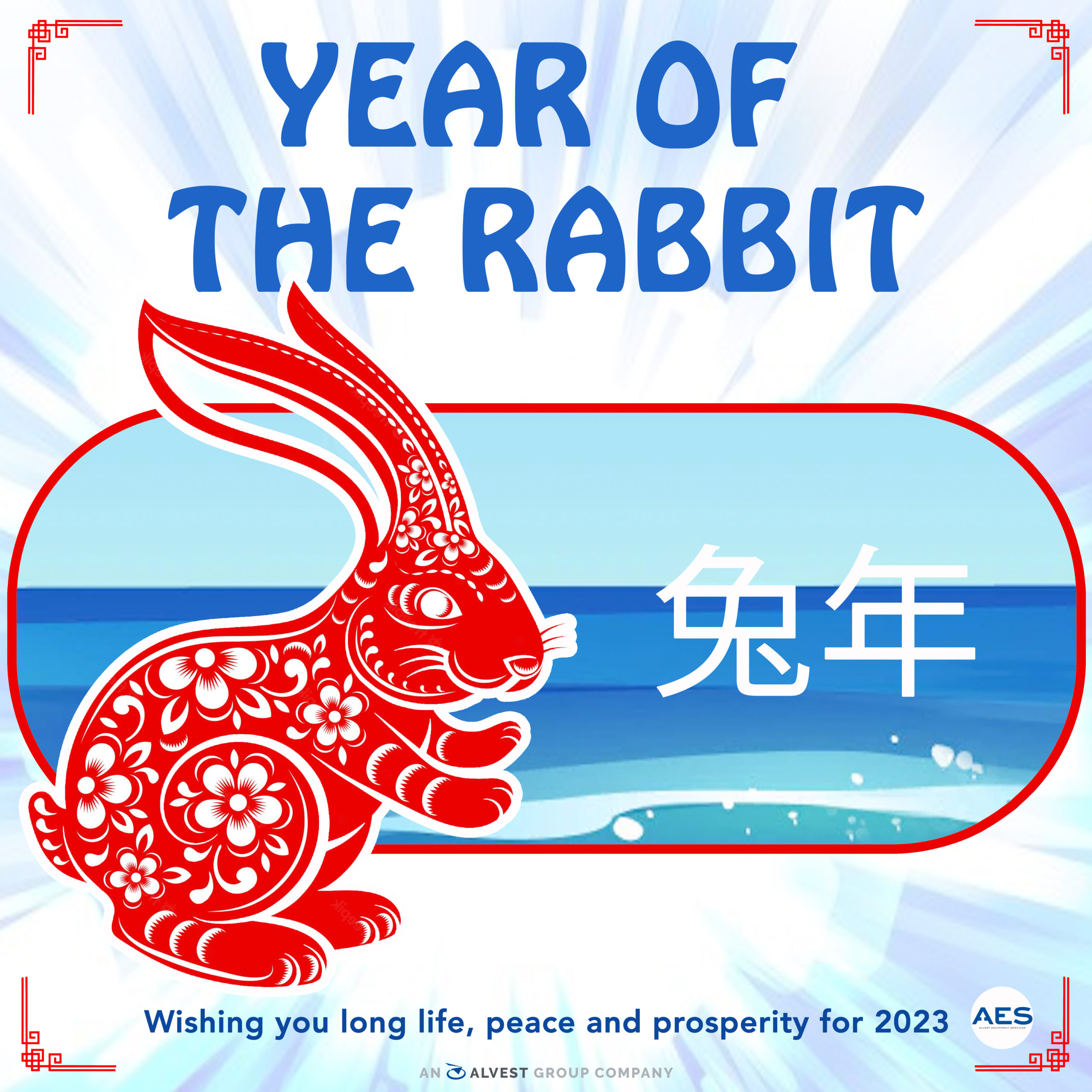 Year of the Rabbit 2023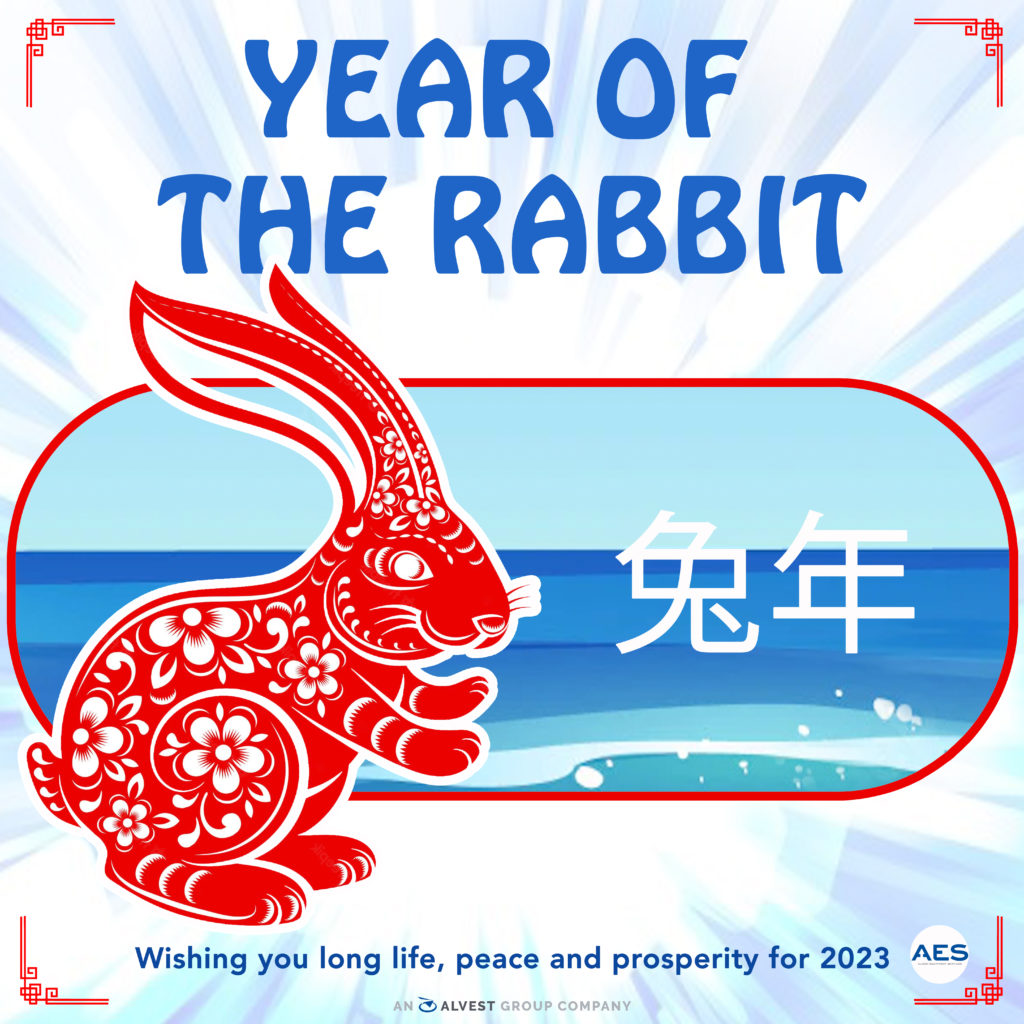 01/12/2022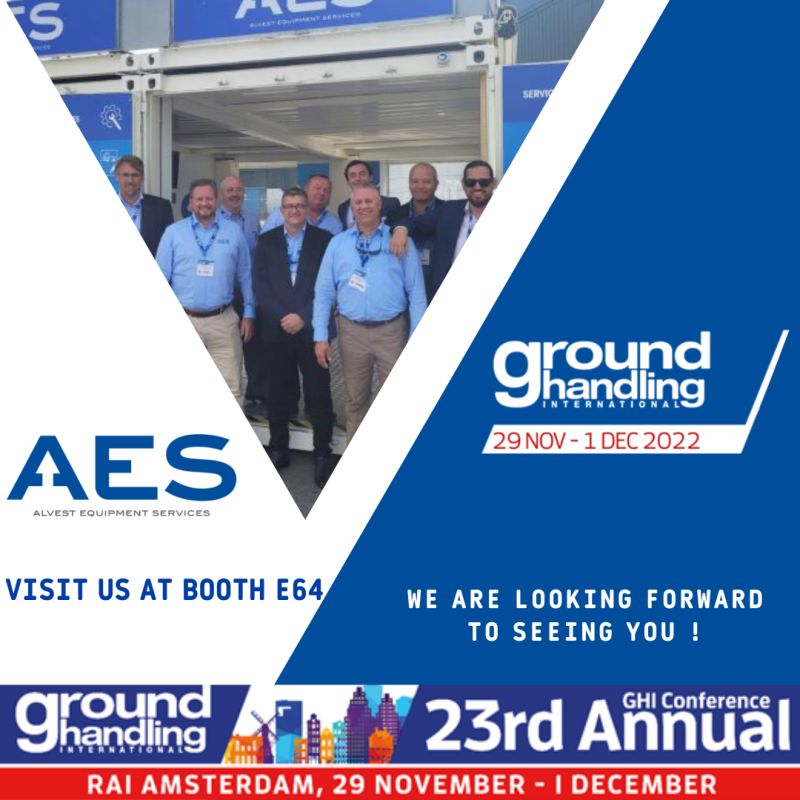 AES Attend RAI Amsterdam 2022
Join AES at the 23rd Ground Handling International Conference!
We are looking forward to see you next week at AES booth no. E64 at RAI Amsterdam.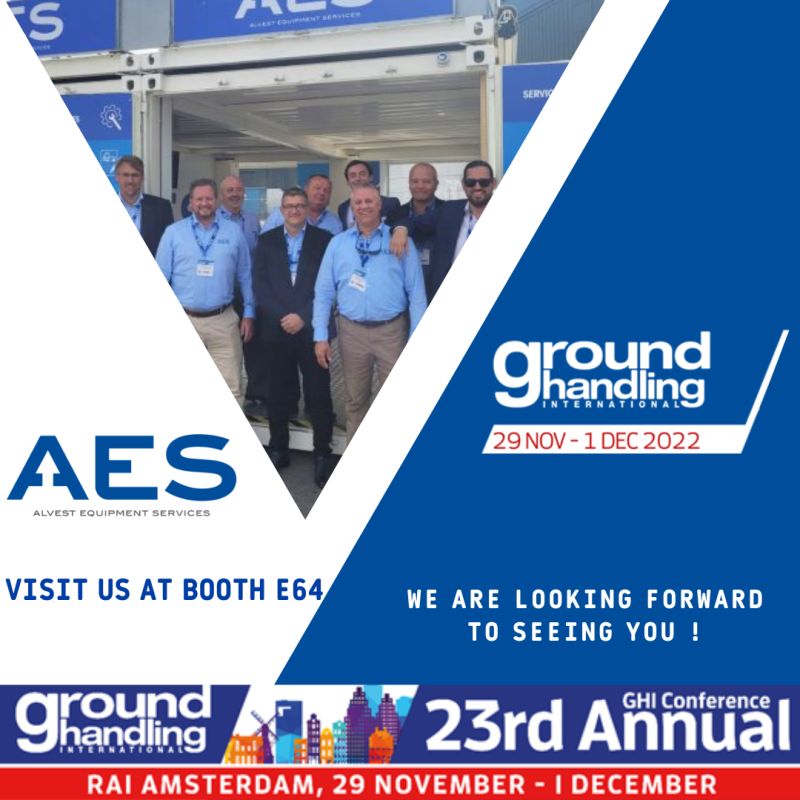 07/11/2022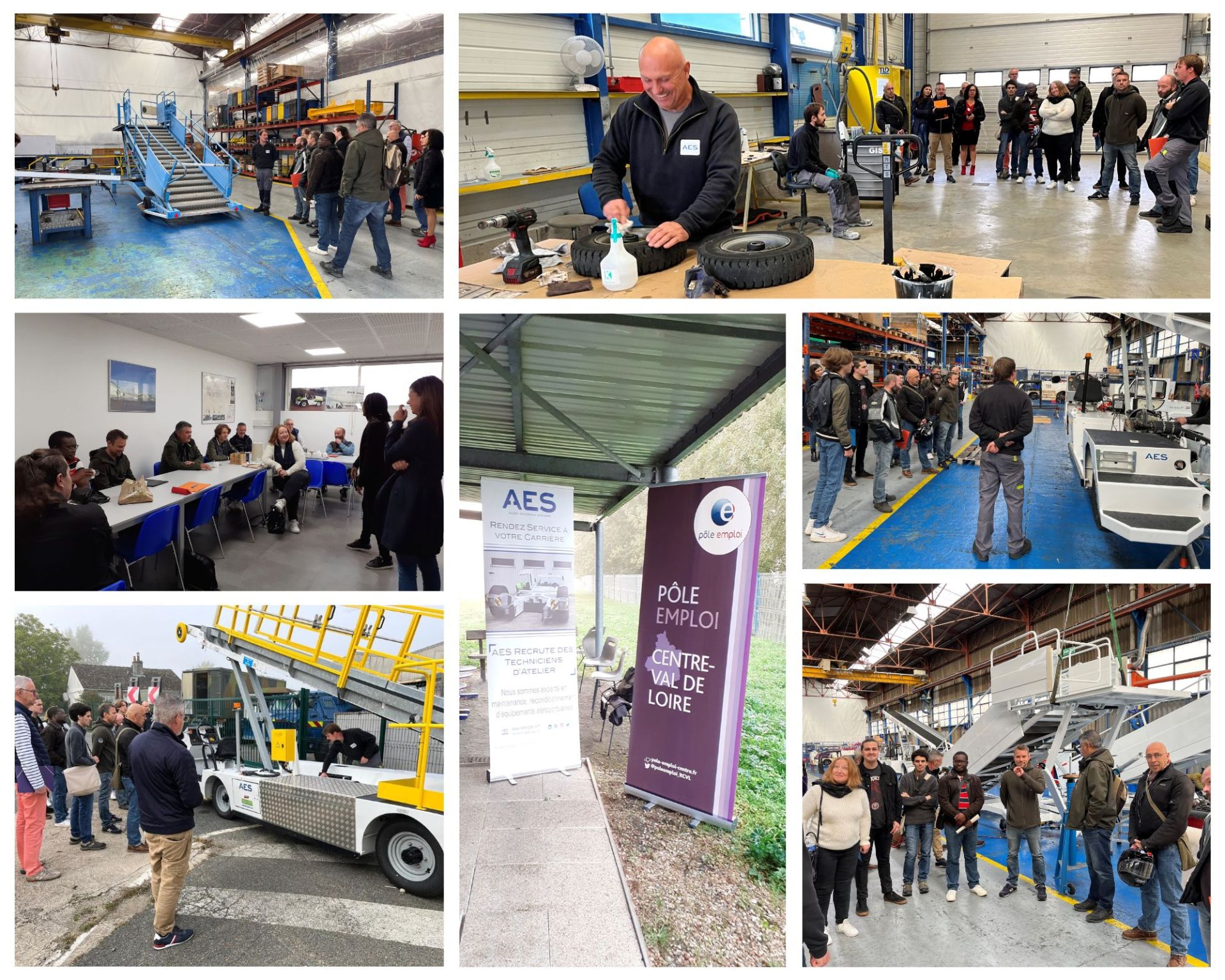 AES Open House is a Great Success
Open House at AES!
This Tuesday, October 4, 2022 took place an open morning at AES in Montlouis-sur-Loire in partnership with Pôle emploi.
After a convivial moment of welcome around a coffee, the morning continued with a presentation of AES and the ALVEST group which aroused great interest.
Participants were then able to discover the workshop. This visit was provided by Thomas Molière, workshop technician who was able to provide all the necessary explanations and captivate his audience. 
The whole team present in the workshop participated by introducing themselves and describing their activity.
We concluded this beautiful morning with job dating for the positions of workshop technician and paint preparer.
A big thank you to the entire AES team, Pôle Emploi and in particular Nathalie Rivalleau, advisor dedicated to Corporate Relations, as well as Alexandra Rousse, professional integration advisor at the Town Hall of Montlouis-sur-Loire, for coming to AES on this occasion.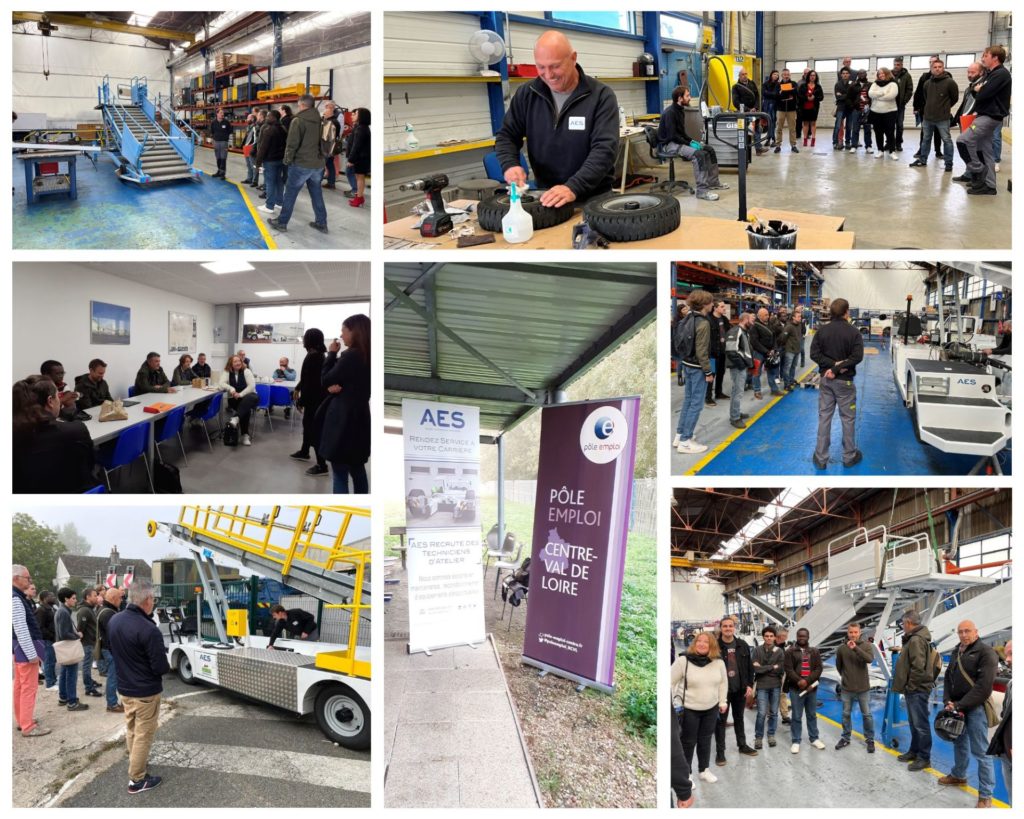 27/09/2022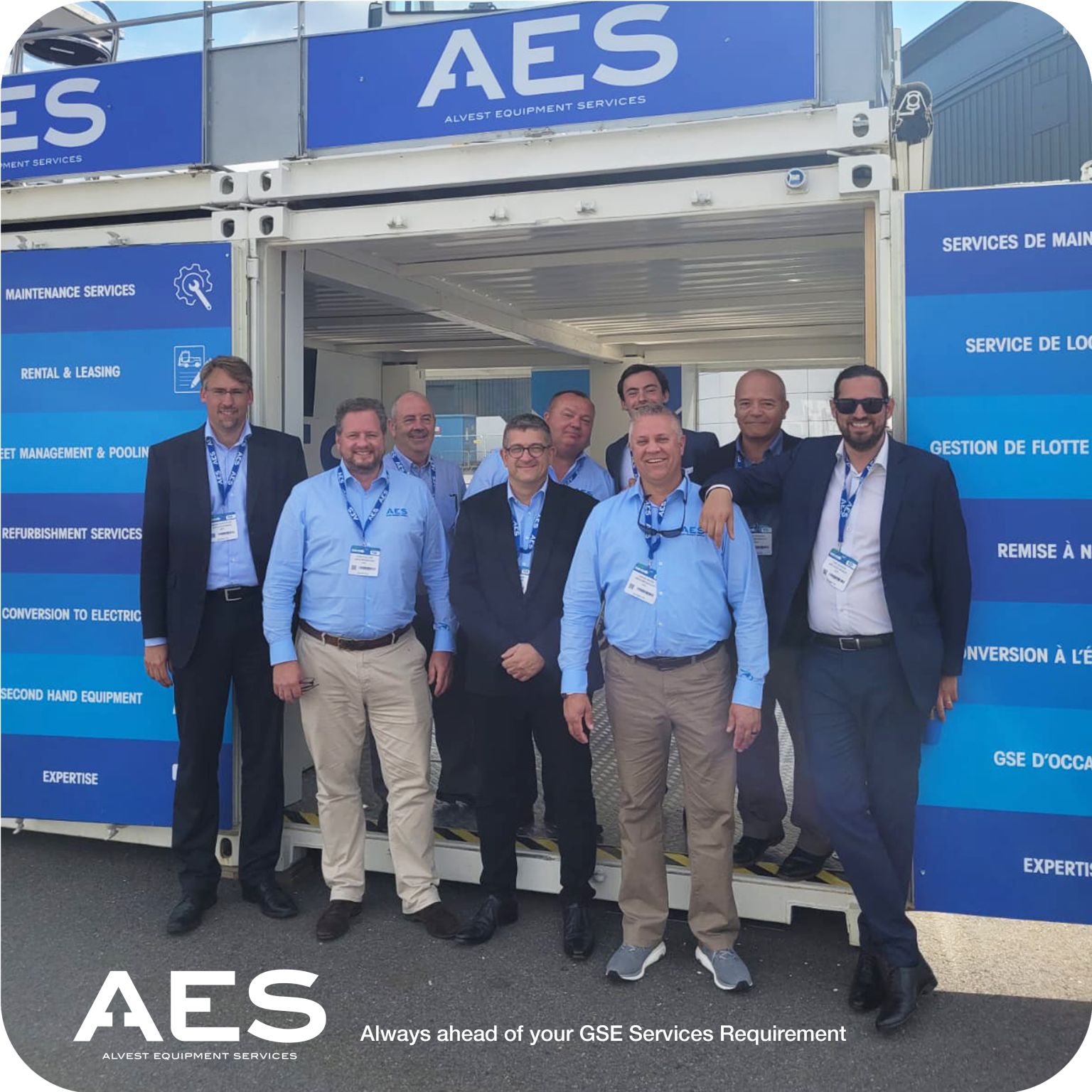 Thank You!
The Alvest Equipment Services (AES) team would like to take this opportunity to thank every customer, partner and passing visitor to our booth at this week's successful GSE Expo Europe held at Paris Airport-Le Bourget.
This new and exciting expo gave the team the opportunity to meet and greet old and new customers and proved highly advantageous in allowing us to showcase our range of GSE services.
If you couldn't attend the expo but would like further information on how your airside fleet could benefit from our services, please visit https://www.aes-gse.com and fill out our contact form.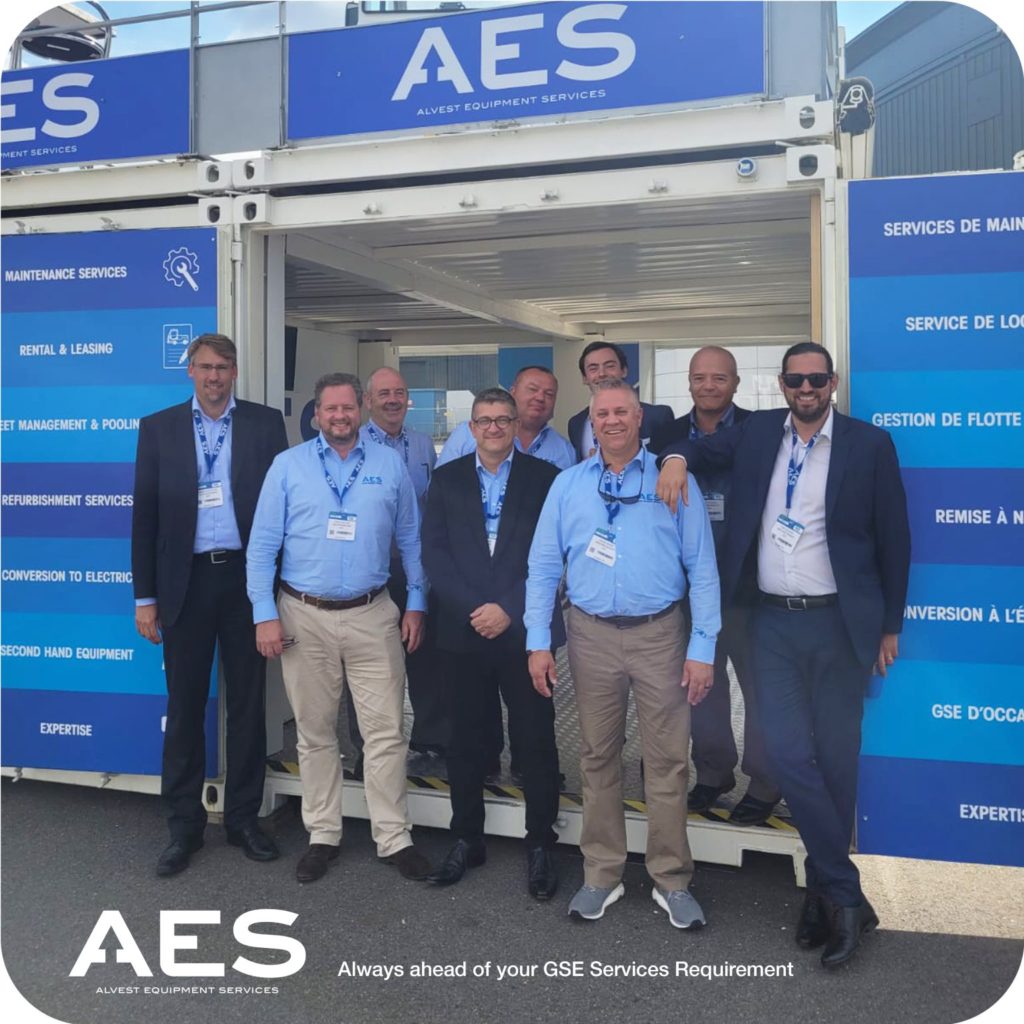 06/09/2022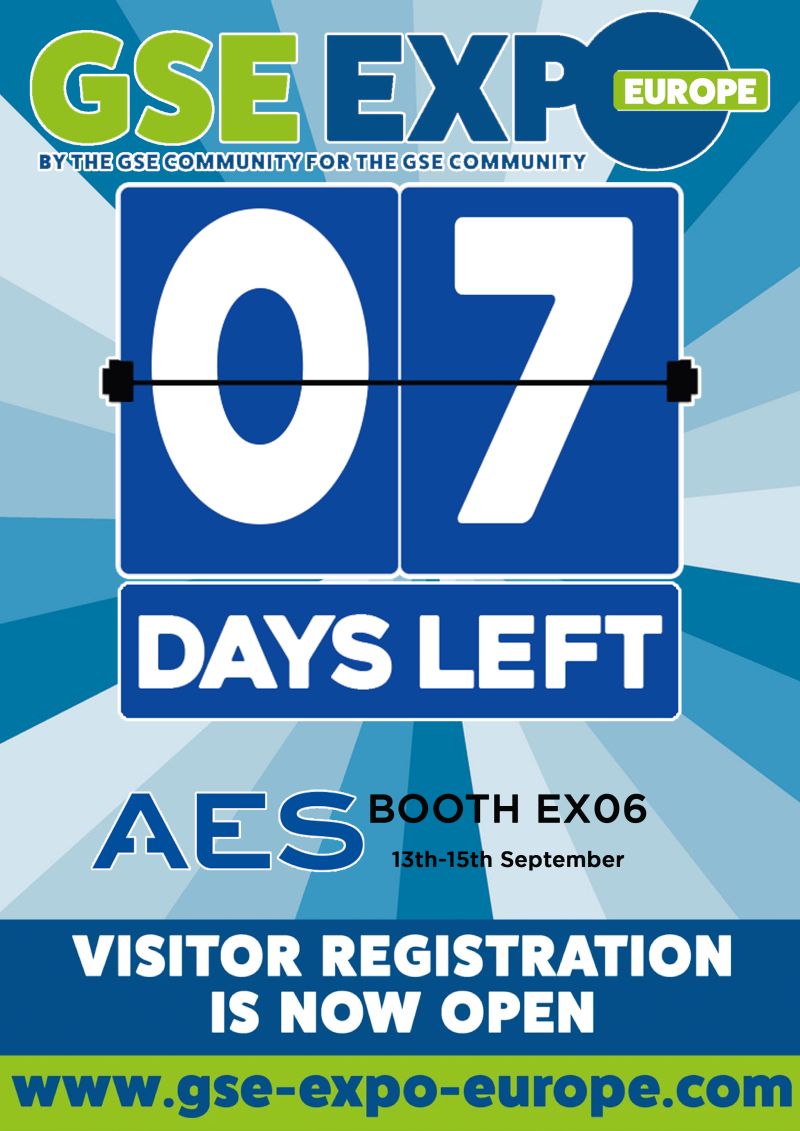 7 Days Until GSE Expo Europe…
Only 7 days to go until GSE Expo Europe opens its doors to showcase the worlds most prominent providers of GSE and related services.
The Expo will be held at Paris Airport-Le Bourget from the 13th-15th September.
Alvest Equipment Services (AES) will be exhibiting at Booth EX06 and offers quality tailor-made aviation services with delivered with strong technical support and supply chain expertise.
AES services include Rental & Leasing, Fleet Management & Pooling, Maintenance services, Refurbishment of equipment, GSE Conversion to Electric, Second hand GSE and Consulting.
Visit Booth EX06 and see how AES can optimise your operation through improved efficiencies and unparalleled support.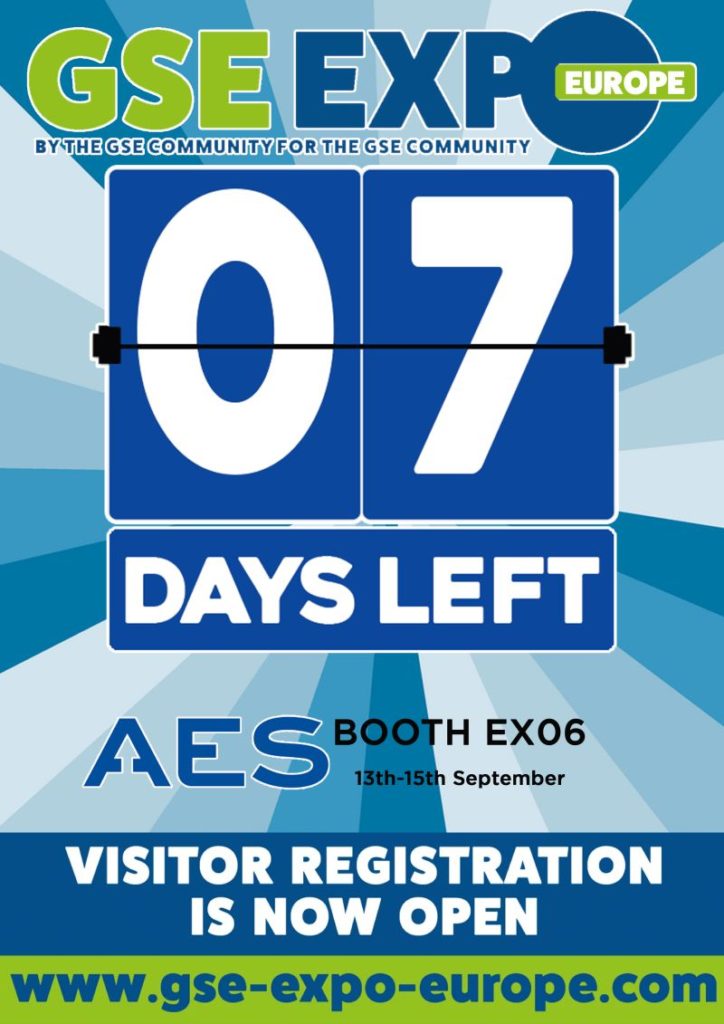 08/08/2022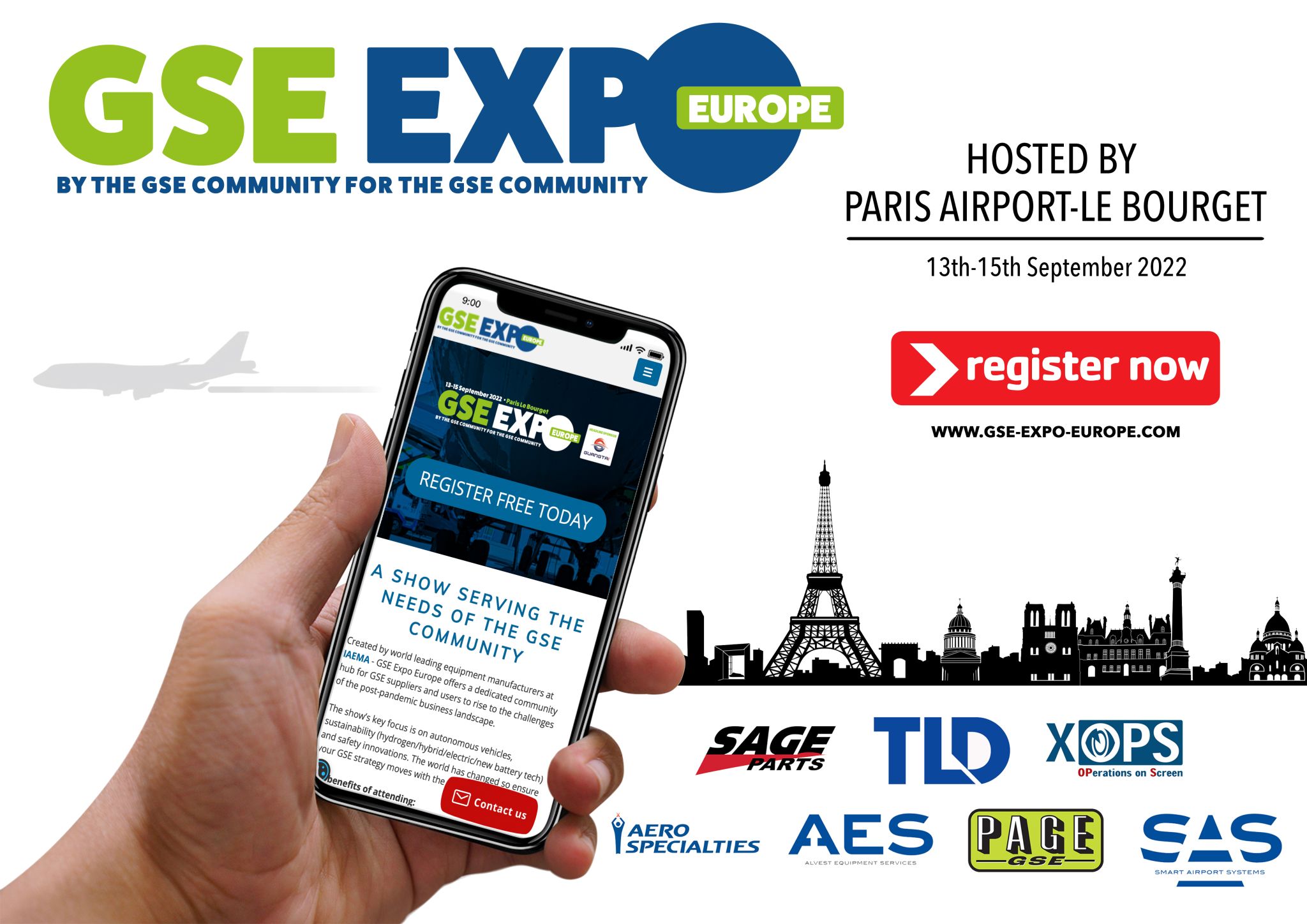 AES to Join Sister Companies at GSE Expo Europe
"Calling all ground handlers, airlines and airports – this is a brand-new event designed by leading manufacturers at IAEMA to help ensure your GSE strategy is ready for the post-pandemic age.
Our guiding Expo themes include: autonomous vehicles; sustainable GSE, new battery tech and advanced safety innovations.
Join us at GSE Expo Europe where you can gain crucial insight on the latest advances from 100+ confirmed exhibitors.
As well as enjoying quality dialogue with these product experts on stand, we will be putting GSE solutions to the test at our live outdoor Demo Zone.
And, the Expo will incorporate an indoor Innovation Zone to shine a light on the groundbreaking new technologies heading for the ramp and what they could do to boost your KPIs."
Visit the expo to discuss, explore and witness the very latest environmentally green GSE on offer from 7, (YES 7!), Alvest Group companies!
Register now for your free-to-attend place at GSE Expo Europe, 13-15 September. https://lnkd.in/dCPt-zm6
We look forward to welcoming you to Paris for this exciting new show being hosted by Paris Airport-Le Bourget.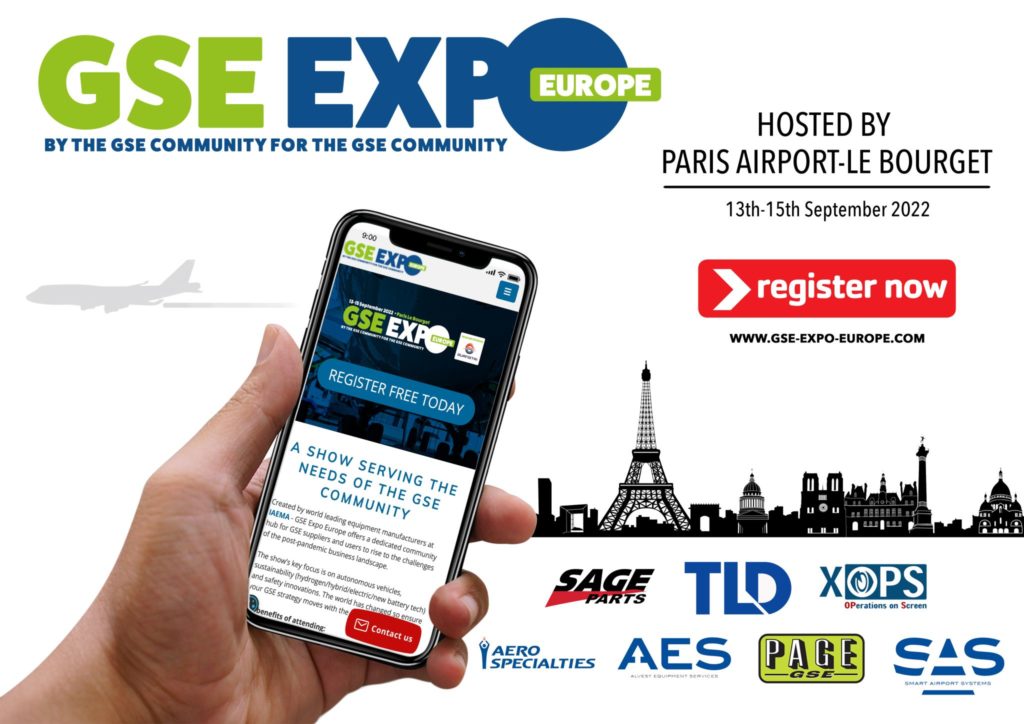 20/07/2022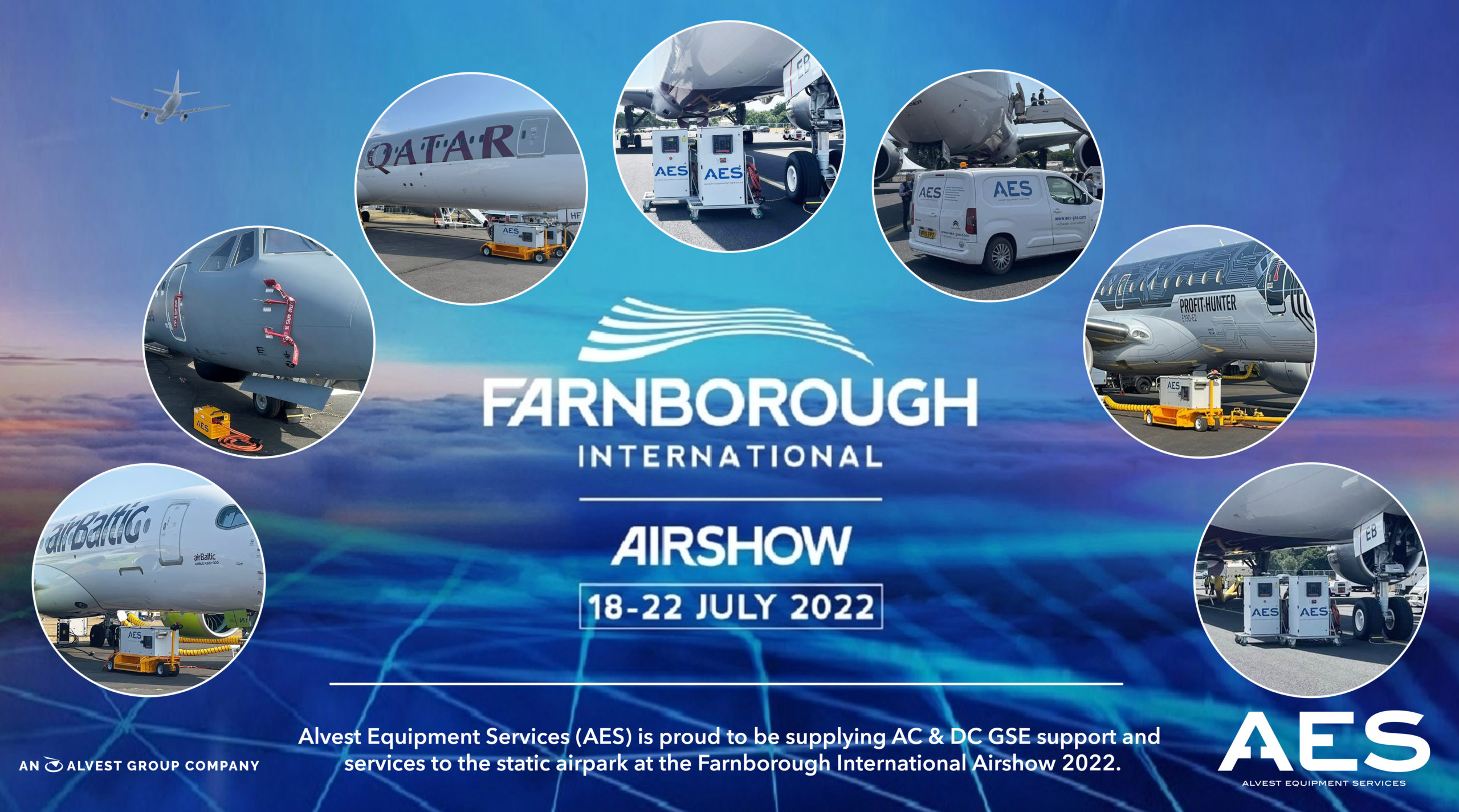 Farnborough International Airshow 2022
Alvest Equipment Services (AES) has been an integral part of the Farnborough International Airshow 2022.  We have supported the static airpark with a full complement of GSE to keep the aircraft on display powered up, accessible and cool – despite the challenging weather!

#AlvestEquipmentServices #FarnboroughInternationalAirshow #WeAreGSESupport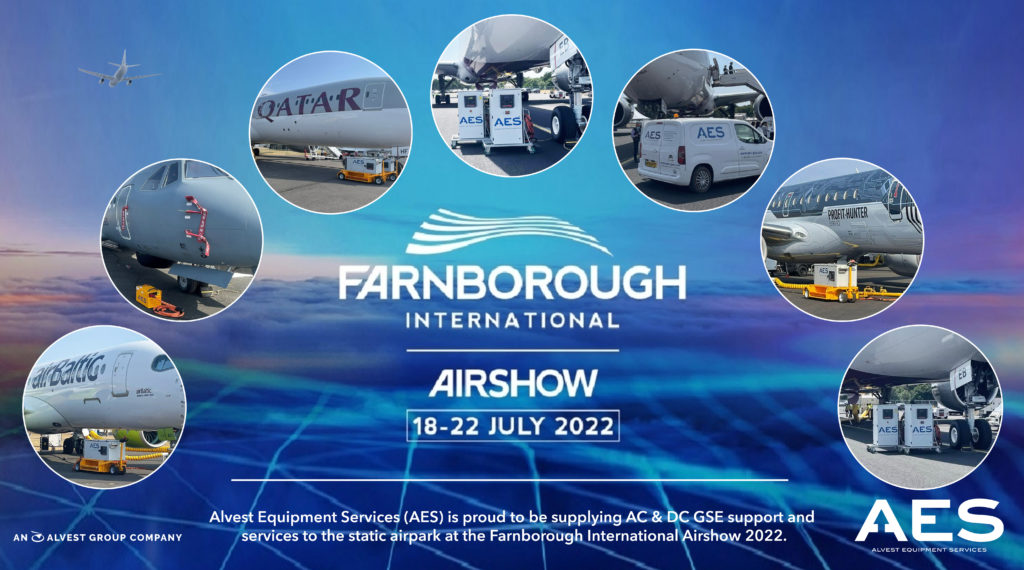 07/06/2022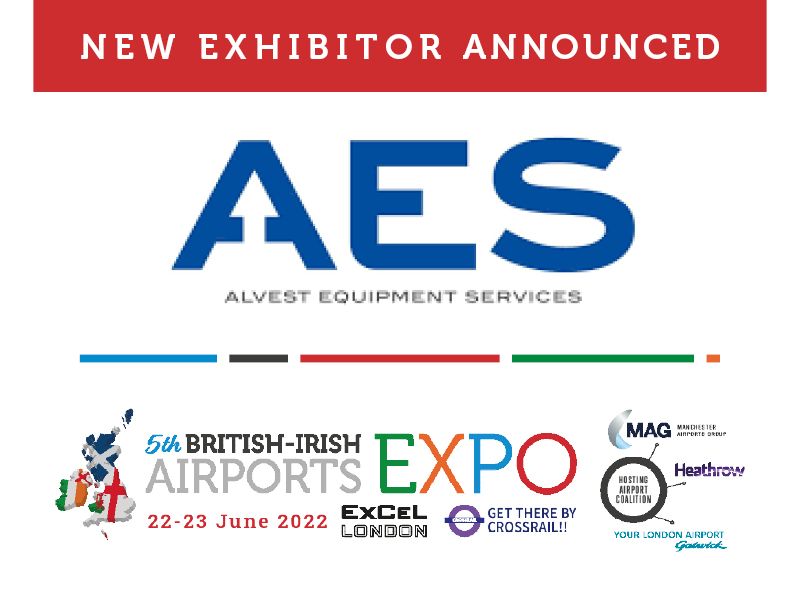 Alvest Equipment Services to exhibit at 5th British-Irish Airports EXPO 2022.
Airports and airlines lie at the heart of the UK and Ireland's economic prosperity, helping us to drive growth and remain competitive.
Hosted by the UK's leading airport companies, the British-Irish Airports EXPO brings the entire buying chain together – C-level executives and department heads through to contractors, consultants and integrators – to network and do business together over two days, and to discuss the issues that will ensure the industry remains safe, secure and sustainable.
Smart Airport Systems will be in attendance at this 5th expo to showcase their range of sustainable GSE as they continue on their mission to generate fuel savings for airlines, reduce noise and polluting emissions and increase operational efficiencies at airports.
You are invited to join us on Stand G8 to find out how we can offer you the latest aviation services to streamline your operation.
https://www.airports-expo.com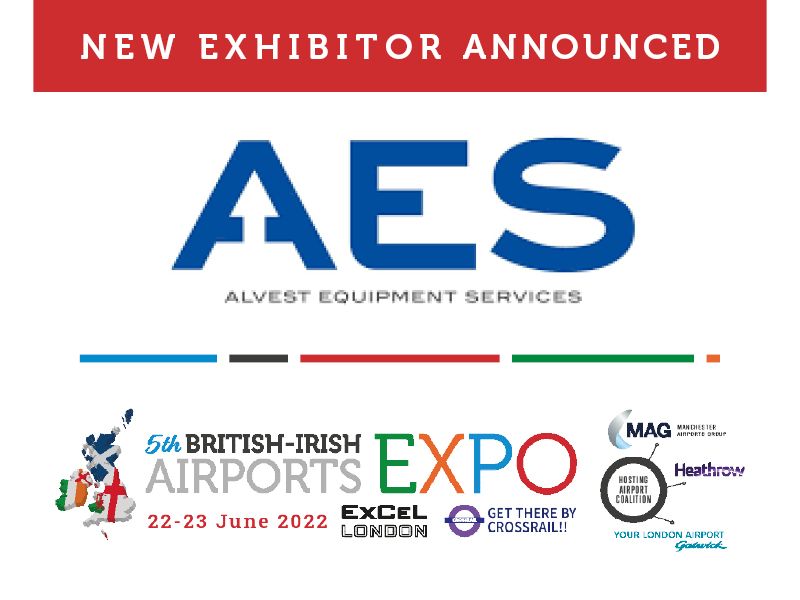 12/07/2021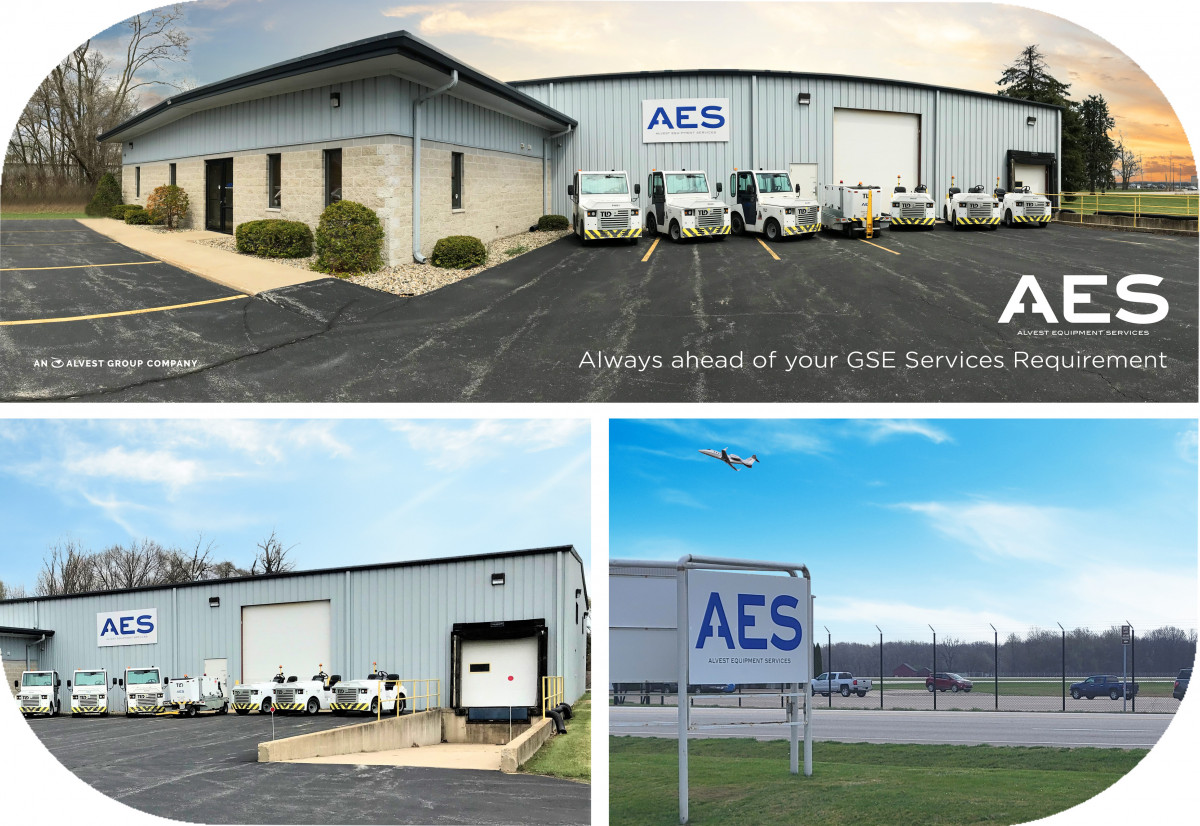 AES New overhaul center in Elkhart, IN
The AES team is proud to introduce a new overhaul center in the US: AES USA Overhaul center. It is located in Elkhart, IN and is the operation center for all AES activity in America.
Similar to its big sister in Montlouis-sur-Loire in France, the Elkhart facility is the home of the AES USA rental fleet. We are performing maintenance of our fleet as well as overhauling projects.
AES can define its new overhaul center as state-of-the-art refurbishment facility as well as OEM (Origin Equipment Manufacturer) supported engineering. We also provide tailor made overhaul services on multi-brand equipment and all types of GSE. Furthermore, the Elkhart facility has the ability to upgrade the capacities of any GSE via, for instance, the addition of Aircraft Safe Docking or connectivity solutions.
To extend your product's life and in order to reach unbeatable TCO (Total Cost of Ownership), AES has developed an electrification solution for many kinds of GSE such as belt loader, steps, tractor, etc… This demonstrates AES's ambition to make a greener aviation.
AES is 100% digitalized company and we are using a Computerized Maintenance Management System (CMMS) fully dedicated to our operations. This guarantees full transparency and productivity optimization. It also allows us to have digitalized check lists and therefore, reduce lead-time.
With an experienced team, we ensure robust processes and different levels of services, depending on the needs you will have. This gives your company flexibility and it confirms the quality of AES USA.
If you are interested in those services, we can provide you free quotation upon request.
We cannot wait to welcome you all in person. If you have any questions, please do not hesitate to reach us at our office number: +1 574.343.1787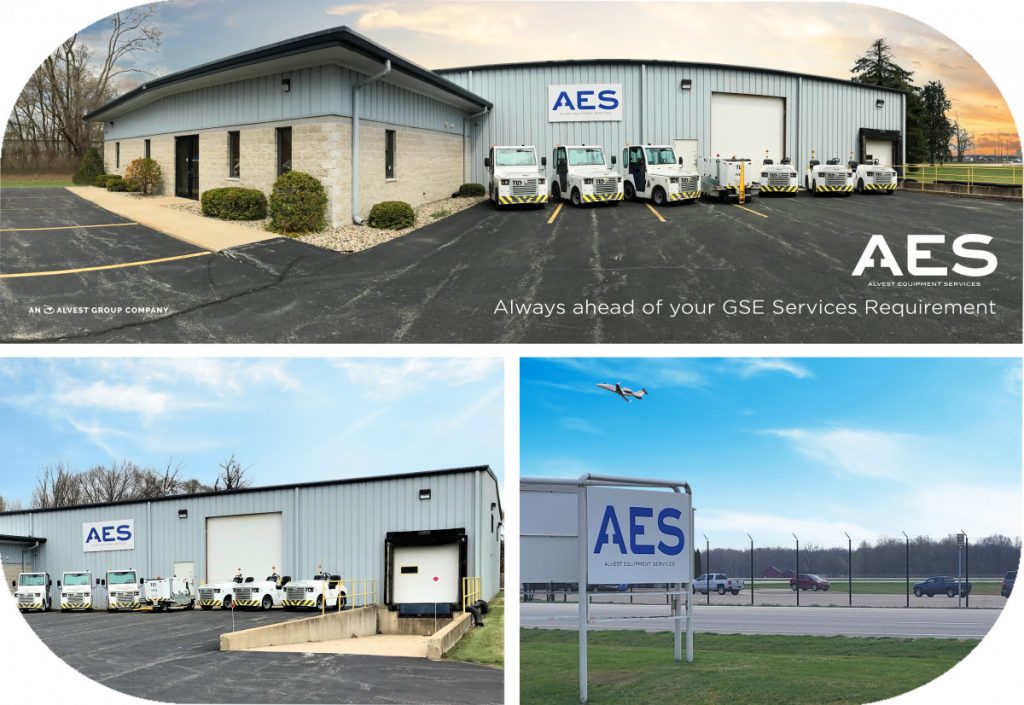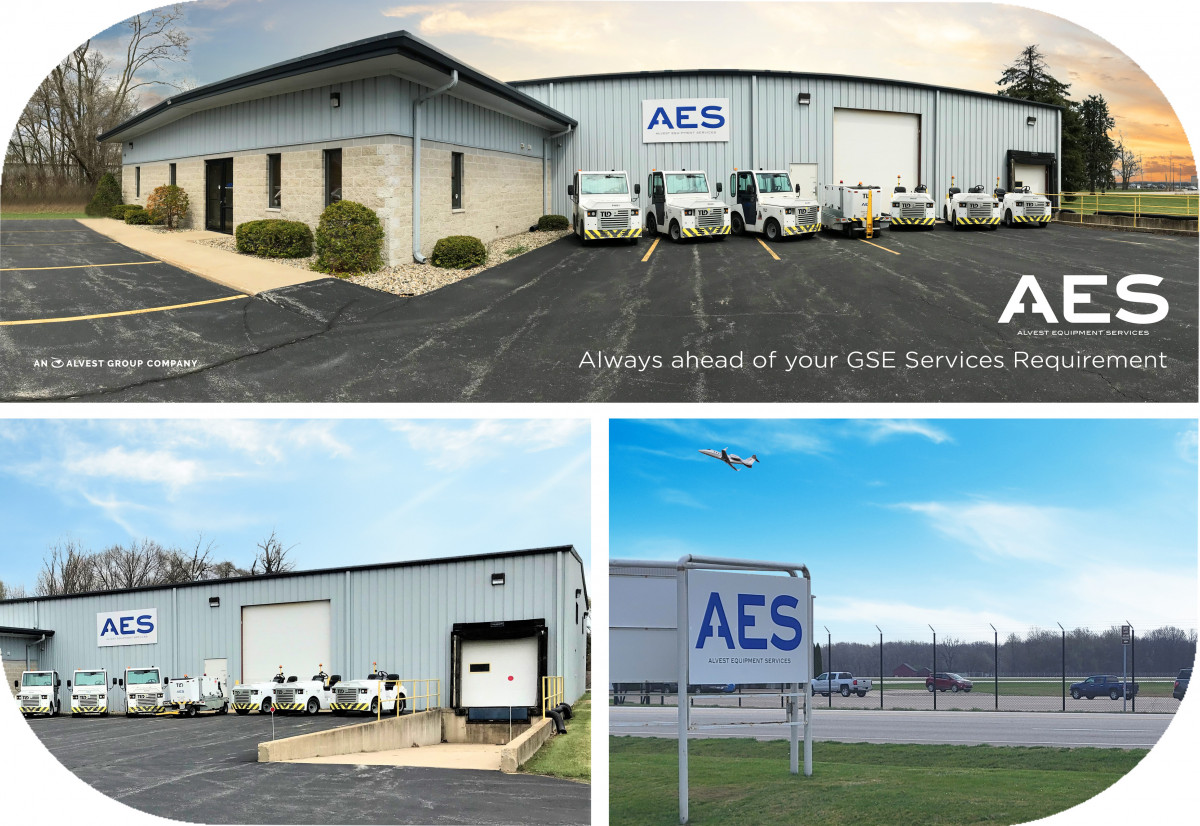 21/06/2021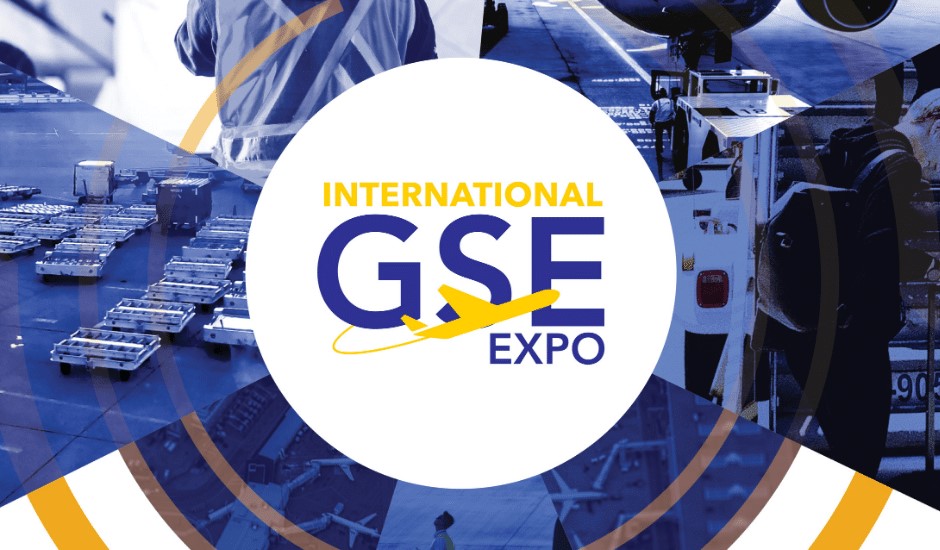 AES will take part to the 2021 International GSE Expo
Alvest Equipment Services is proud to announce that we will attend the 2021 International GSE Expo.
The International GSE Expo is the key event of the year for all the GSE suppliers in the US. This year, the expo will be held in Las Vegas, NV, and will take place from the 5th of October to the 7th of October.
Alvest Equipment Services is excited to meet you at the expo. Come visit us at booth number 147. It will be a perfect occasion to meet our team.
We look forward to meeting you.