Actualité
12/07/2021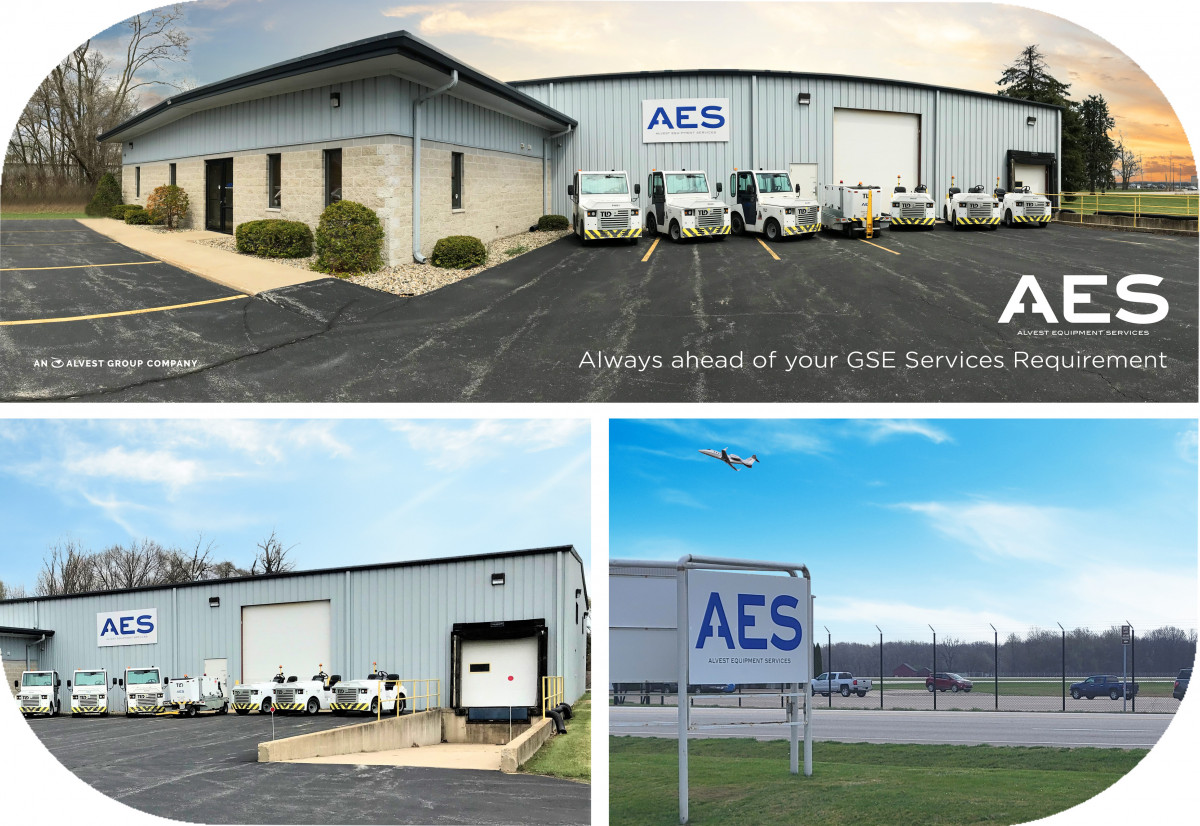 AES New overhaul center in Elkhart, IN
The AES team is proud to introduce a new overhaul center in the US: AES USA Overhaul center. It is located in Elkhart, IN and is the operation center for all AES activity in America.
Similar to its big sister in Montlouis-sur-Loire in France, the Elkhart facility is the home of the AES USA rental fleet. We are performing maintenance of our fleet as well as overhauling projects.
AES can define its new overhaul center as state-of-the-art refurbishment facility as well as OEM (Origin Equipment Manufacturer) supported engineering. We also provide tailor made overhaul services on multi-brand equipment and all types of GSE. Furthermore, the Elkhart facility has the ability to upgrade the capacities of any GSE via, for instance, the addition of Aircraft Safe Docking or connectivity solutions.
To extend your product's life and in order to reach unbeatable TCO (Total Cost of Ownership), AES has developed an electrification solution for many kinds of GSE such as belt loader, steps, tractor, etc… This demonstrates AES's ambition to make a greener aviation.
AES is 100% digitalized company and we are using a Computerized Maintenance Management System (CMMS) fully dedicated to our operations. This guarantees full transparency and productivity optimization. It also allows us to have digitalized check lists and therefore, reduce lead-time.
With an experienced team, we ensure robust processes and different levels of services, depending on the needs you will have. This gives your company flexibility and it confirms the quality of AES USA.
If you are interested in those services, we can provide you free quotation upon request.
We cannot wait to welcome you all in person. If you have any questions, please do not hesitate to reach us at our office number: +1 574.343.1787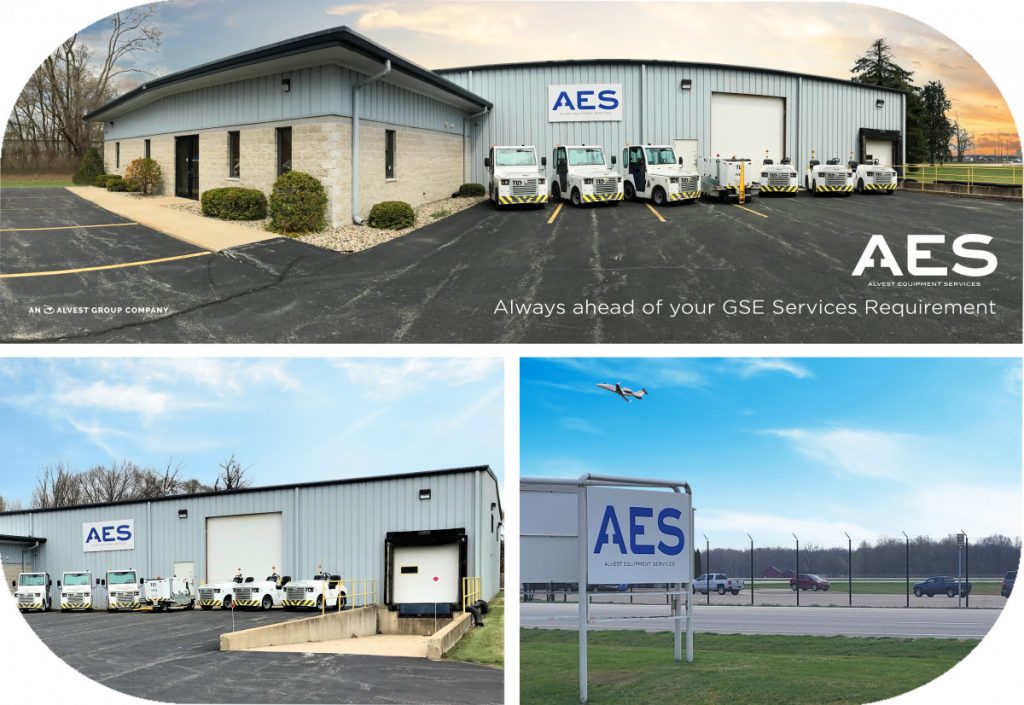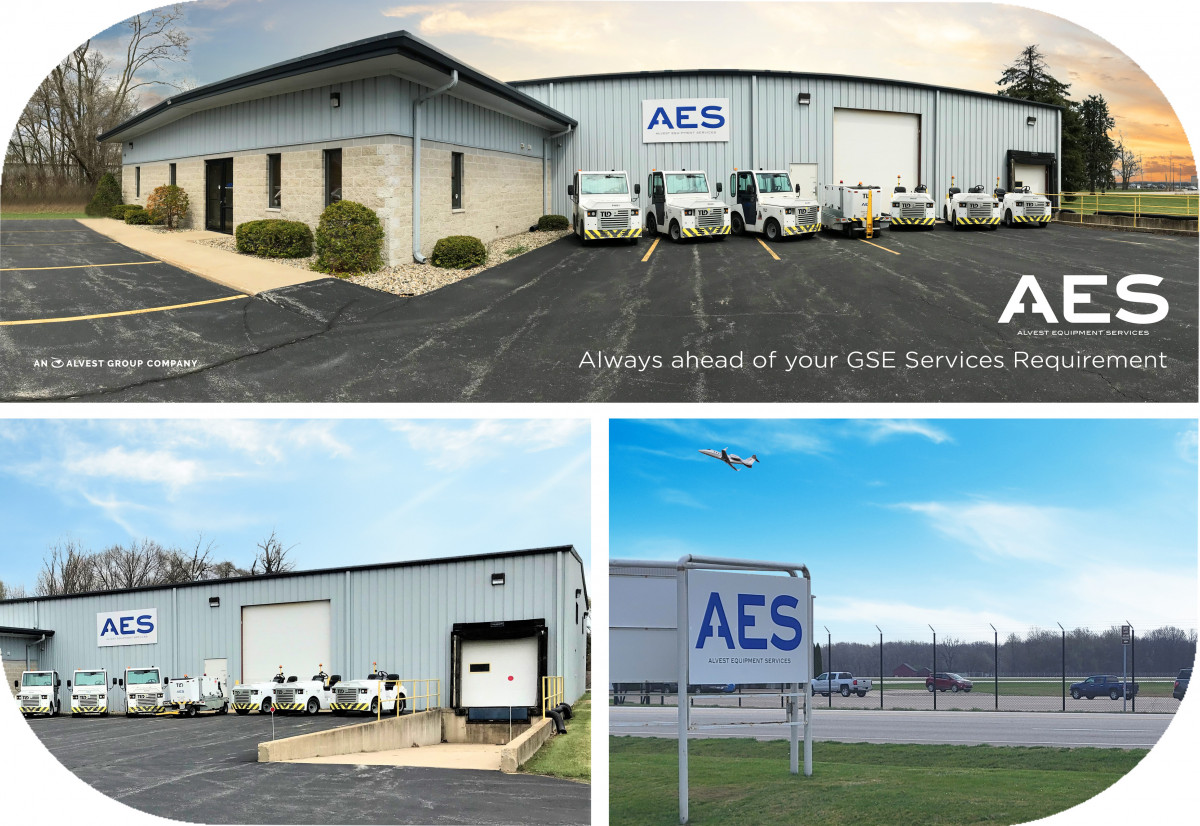 21/06/2021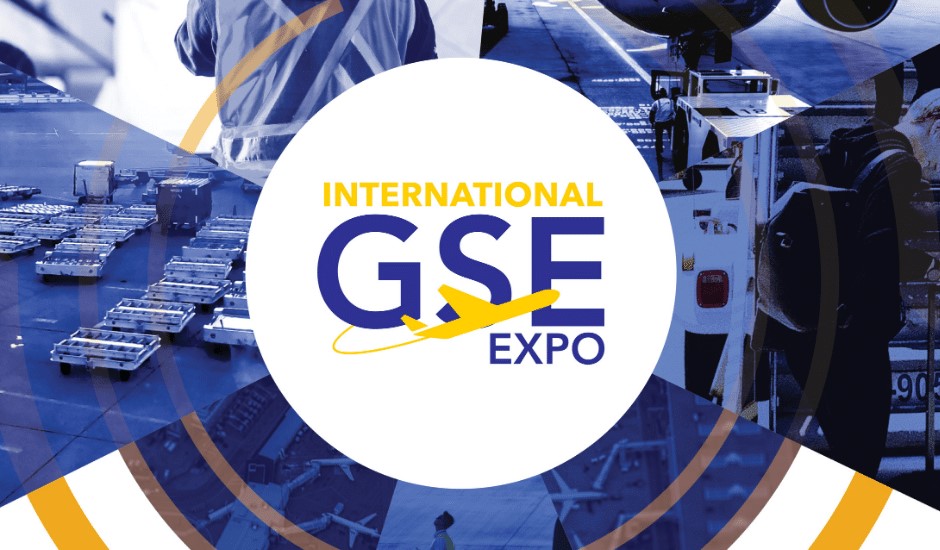 AES will take part to the 2021 International GSE Expo
Alvest Equipment Services is proud to announce that we will attend the 2021 International GSE Expo.
The International GSE Expo is the key event of the year for all the GSE suppliers in the US. This year, the expo will be held in Las Vegas, NV, and will take place from the 5th of October to the 7th of October.
Alvest Equipment Services is excited to meet you at the expo. Come visit us at booth number 147. It will be a perfect occasion to meet our team.
We look forward to meeting you.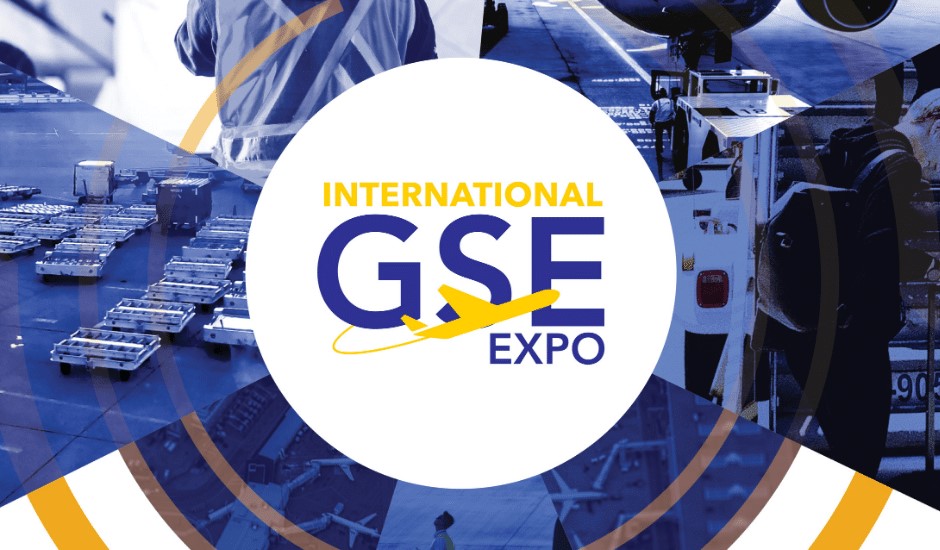 08/02/2021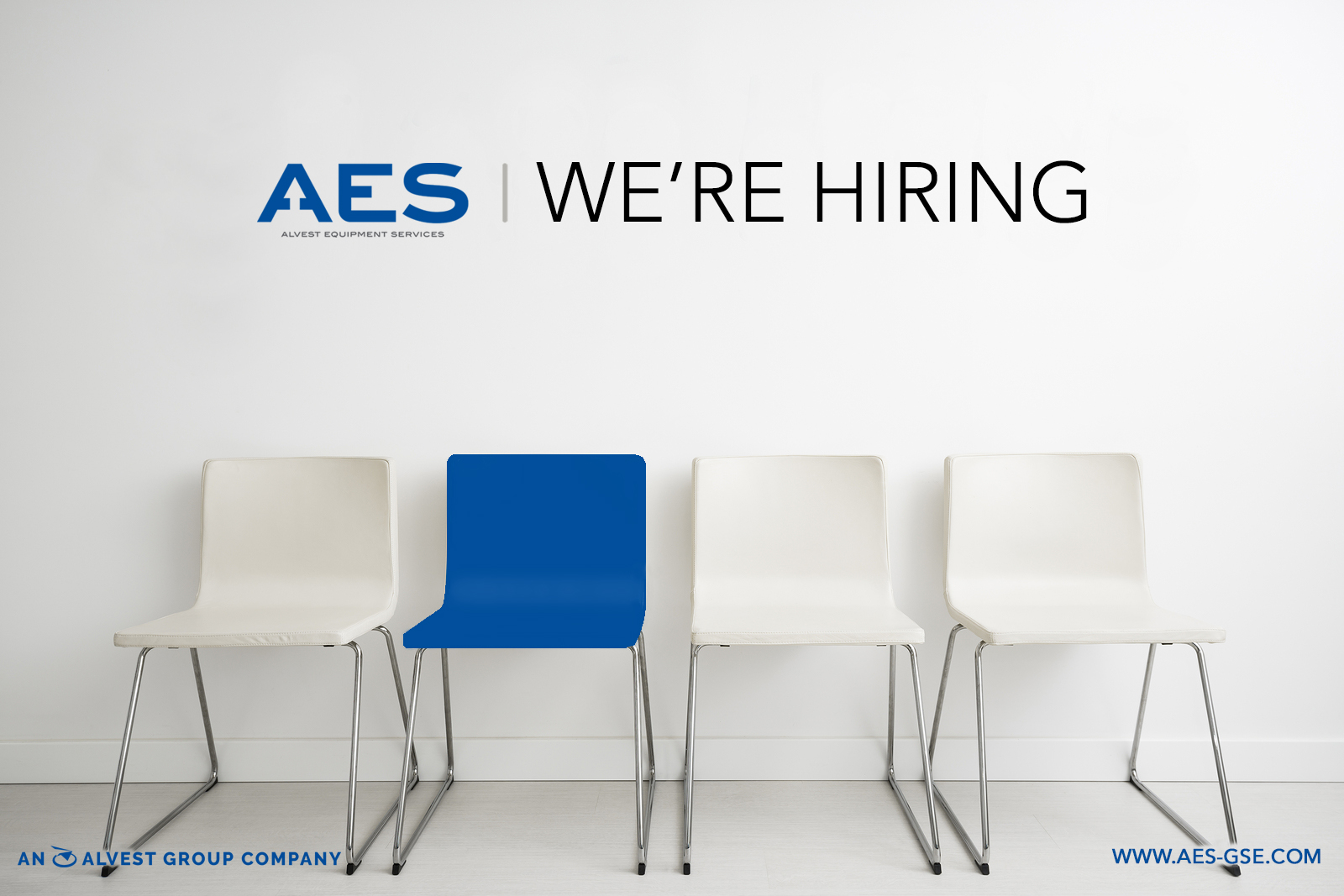 SENIOR SERVICE TECHNICIAN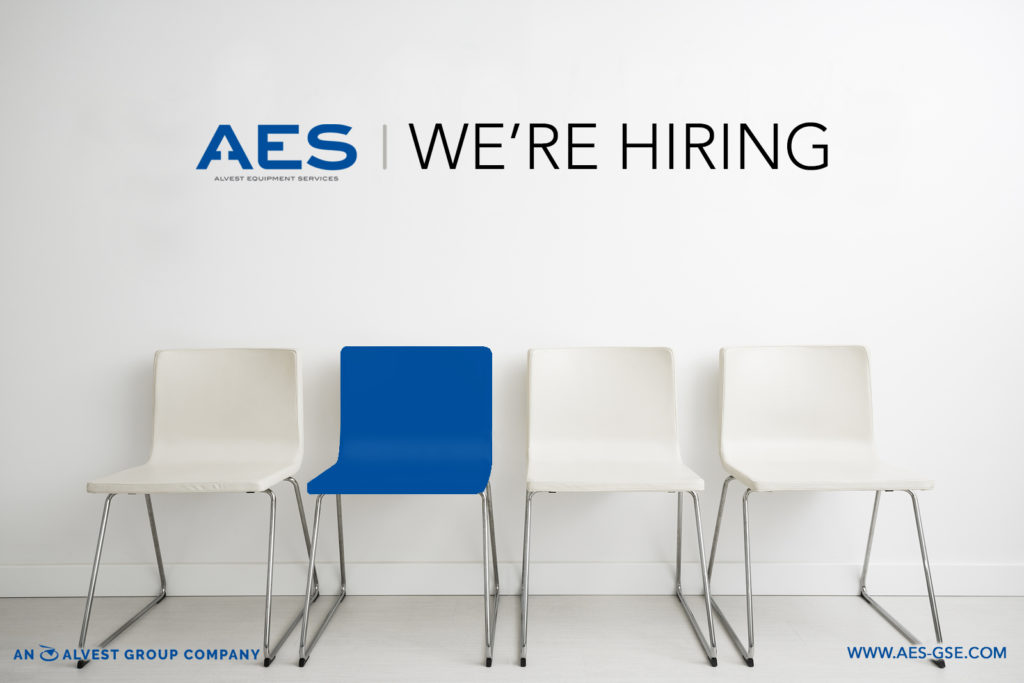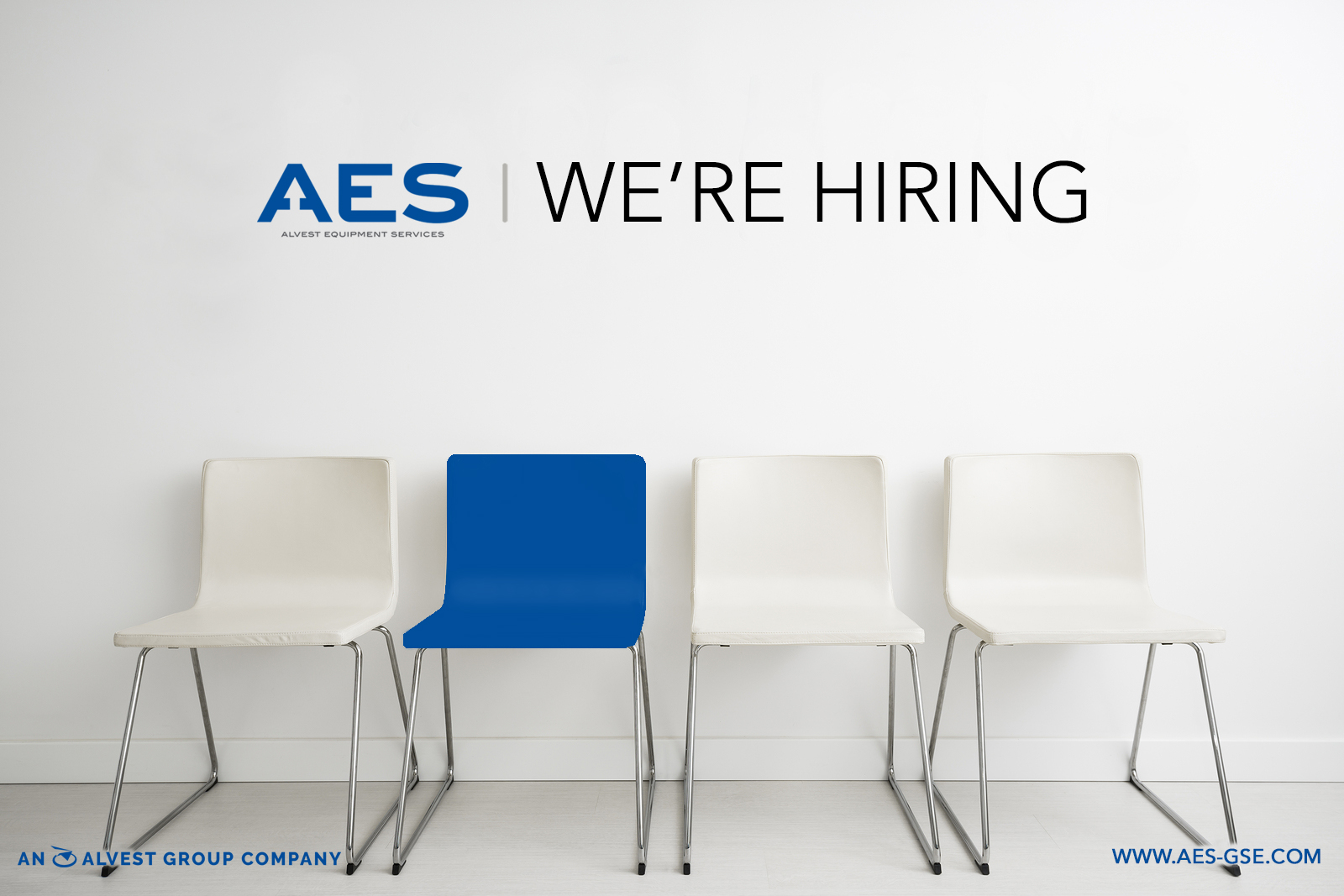 Based in Kempston, Bedford, UK
Salary depending on experience
Benefits include but not limited to company vehicle, workplace pension & overtime
We have an outstanding opportunity for a highly motivated Senior Service Engineer to join Alvest Equipment Services (UK) Ltd based in Kempston, Bedford. You will work as part of a respected technical service team, responsible for world class power related electronic equipment. You will possess high professional standards and a have focused approach to electrical maintenance, fault-finding and commissioning works.
Powervamp is a world recognised designer and manufacturer of power solutions for the Commercial, Aviation, Marine and Military markets. This role will focus on the Central Battery systems, Static Inverters and Aviation Ground Power
POSITION SUMMARY
The ideal candidate will have extensive knowledge of Aviation Ground Power Units and Ground Support Equipment.
Reporting to the Service Manager, you will be performing a mixture of site, factory and office-based tasks. Working alongside the Service Manager this will be a fast-paced role requiring both strength of character and the ability to demonstrate team leadership skills.
DUTIES & RESPONSIBILITIES
Recognising & Diagnosing faults using technical experience and/or diagnostic equipment.
Make technical suggestions regarding modifications to documentation, product performance and failure analysis
Offering help and guidance to the Service team to ensure that they complete tasks effectively and efficiently
Assisting the Service Manager with technical enquiries and other service tasks as assigned
Communicating with internal & external stakeholders as set out in the service level agreement to ensure relationships are maintained and service levels are adhered to
Providing cover for the Service Manager as and when required
Being a point of contact for the Service Technicians & Administrators
Overseeing & organising the day to day running of the workshop and workloads
Enforce housekeeping duties, including cleaning work area, company vehicles, tools and equipment
Ensuring serviced and repaired units are fit to be returned to clients
OTHER RESPONSIBILITIES
Leading & training service technicians
Monitor and reinforce Powervamp call-out log
Ensuring call out log is updated regularly
Monitoring of PPM schedule for Service Test Area
Management and upkeep of stock and assets
QUALIFICATIONS AND EXPERIENCE
To perform this job successfully an individual must be able to perform each essential duty satisfactorily. The requirements listed below are representative of the knowledge, skill and ability required.
ESSENTIAL
You will possess at least an NVQ Level 3 in Electrical Installation/Maintenance or a BTEC Level 3 Diploma in Electrical/Electronic Engineering ideally obtained during a formal apprenticeship
At least one formal Level 3 Electrical Testing and Inspection qualification such as the C&G 2391, 2391-10, or C&G 2394 & 5
18th Edition IEE Wiring Regulations
You will have GCSE English, Maths & Science to at least a C grade or equivalent
You will have a Full UK Driving License
Ability to use, read and interpret electrical drawings
You are proficient with electrical testing equipment
You will have at least 2-3 years' experience in a similar role or 3 years related experience and a broad knowledge of Aviation Ground Power Units & Ground Support Equipment of equipment and tools that will be used for the satisfactorily performance of duties.
You are able to work independently and take responsibility for electrical works
You will have a clean employment / tax history (past 5 years) and are able to provide sufficient references to allow military and airside security clearance
Show a willingness to travel, work away from home or travel abroad
You are able to work well under pressure whilst staying positive
Demonstrate tenacity/Do what it takes mind-set
Effective time management and personal organisation
You will have good attention to detail and excellent customer care skills
Be responsible for all company issued tools & equipment
Handling and timely submission of service reports, expenses & spare stock management & other service documentation
DESIRABLE
JIB Approved Electrician grading
Experience with Commercial or Emergency Lighting, Battery Solutions, UPS, Ground Power Units (Aviation) & Airport GSE would provide an advantage
You have a good working knowledge of statutory and non-statutory health and safety requirements particularly concerning electrical safety
Please send your CV to jenna.smith@powervamp.com – closing date is 26th February.
21/12/2020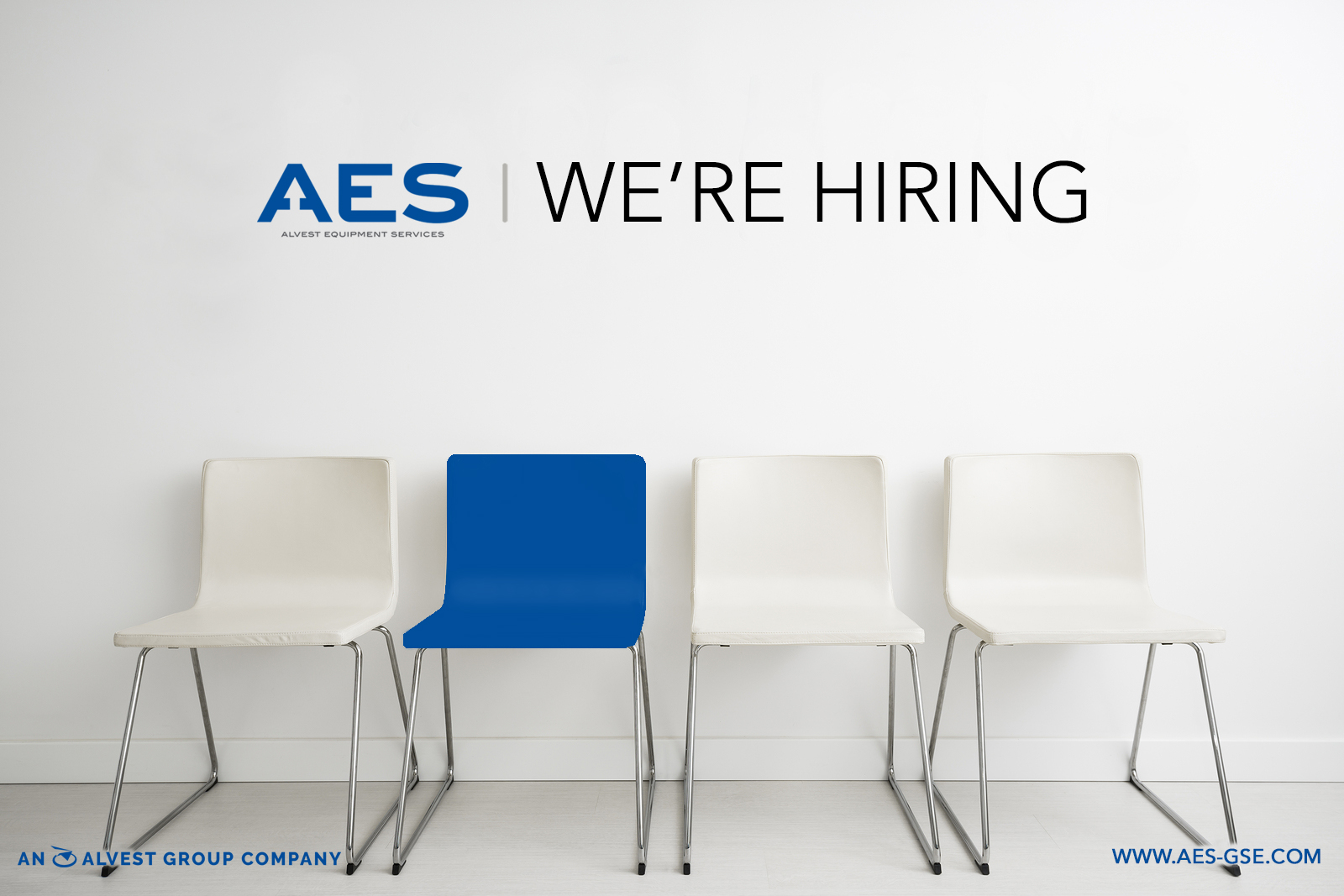 GSE Maintenance Mechanic (Everett, WA)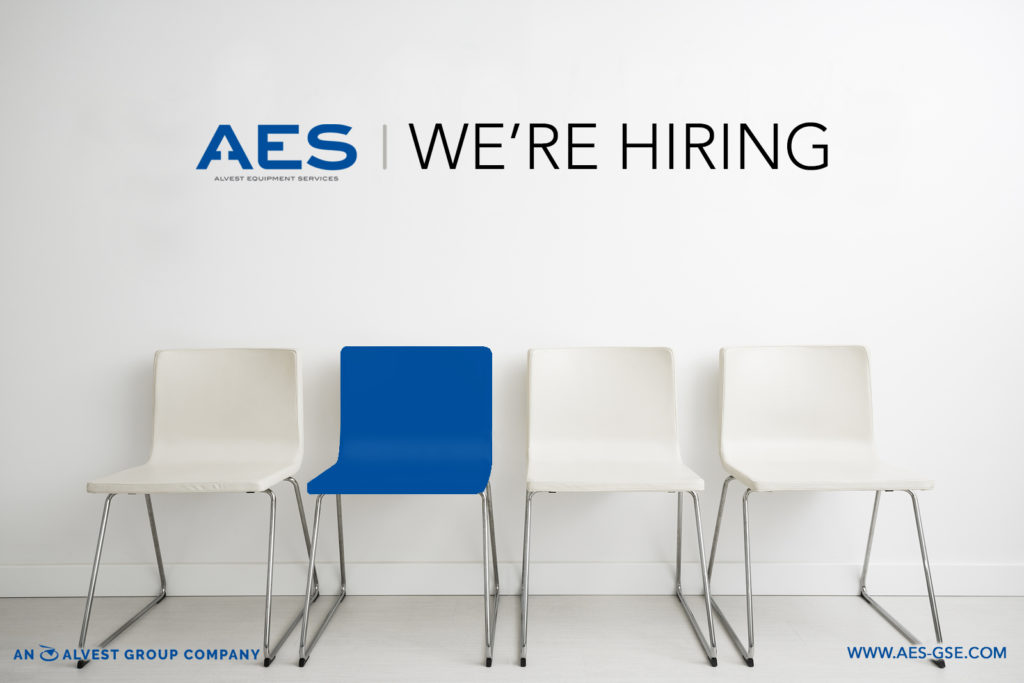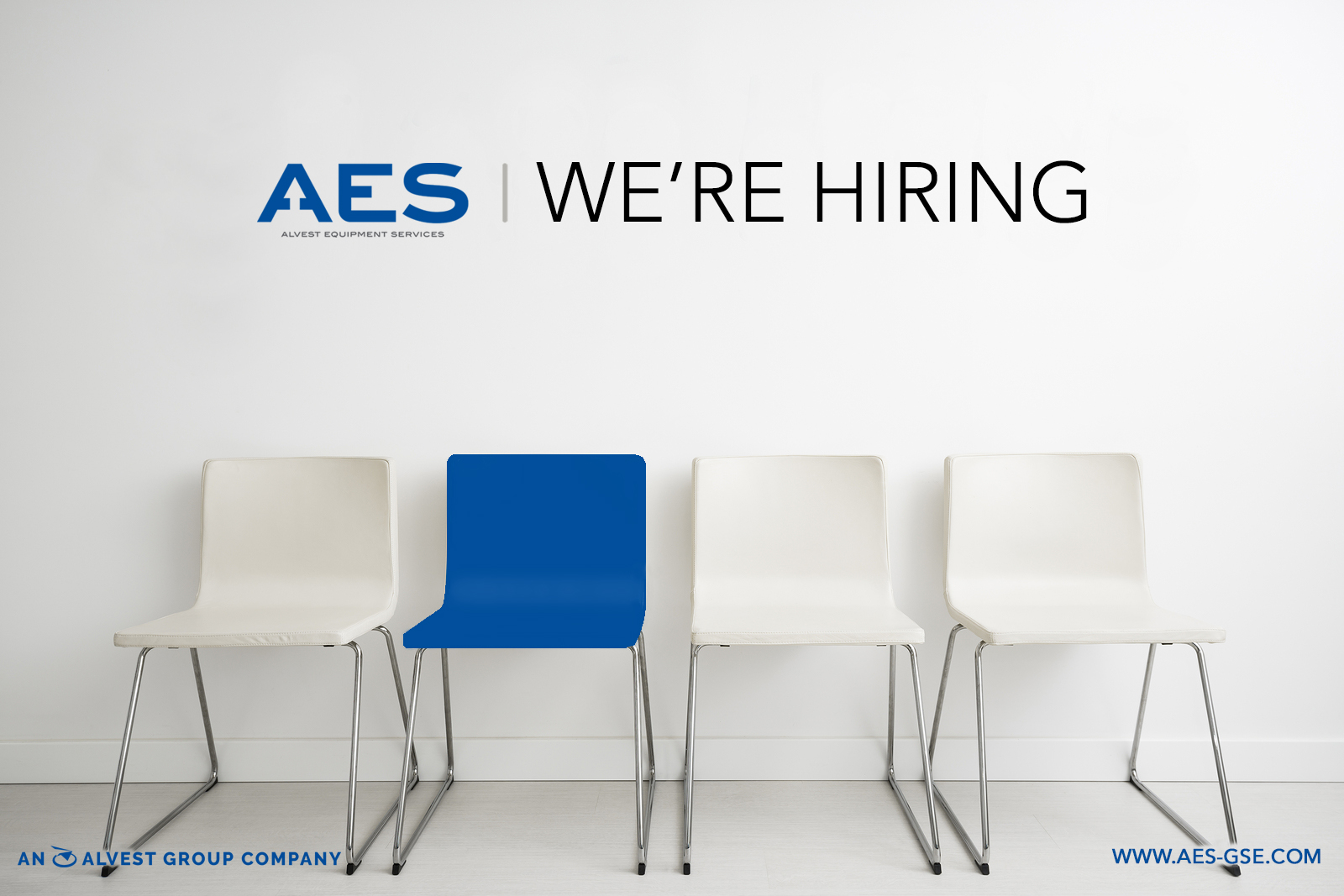 Company Introduction

ALVEST is the world leader in airport ground support equipment manufacturing and distribution, through its entities TLD, Smart Airport Services (SAS), and Alvest Equipment Services (AES), with consolidated sales in the range of 750 million USD. Alvest Equipment Services (AES) is dedicated to ground support equipment maintenance, rental, leasing, and overhaul services with a high level of growth in Europe, the USA, and the Middle East.
Company Benefits
Medical, Dental, and Vision Insurance
Company Provided Short Term and Long Term Disability Insurance
Company Provided Life Insurance
Annual Profit Sharing Bonus
401(K) and Roth Matching
Employee Assistance Program
Tuition Reimbursement
Free Safety Shoes and Safety Prescription Eyeglasses
Position Summary

The GSE Mechanic will be representing TLD/AES and its core principles before our customers. He/she will complete scheduled and unscheduled maintenance on mechanical, electrical, hydraulic, and pneumatic systems, adhere to and comply with service bulletins, and perform computer-based software updates, diagnostics, and troubleshooting for Unique Ground Support Equipment (UGSE). All maintenance technicians will report directly to the Site Manager.
Essential Duties And Responsibilities

(Other duties may be assigned and are not limited to the following)
Troubleshoot and diagnose mechanical, hydraulic, HVAC, and/or electrical discrepancies on various Ground Support Equipment (GSE) systems and subsystems.
Inspect, repair, and/or overhaul components, such as mechanical, electrical, pneumatic, HVAC, and hydraulic systems.
Disassemble components, inspect for quality factors, and reassemble to OEM specifications.
Meticulously document all scheduled and unscheduled maintenance actions utilizing computer-based Maintenance Information Systems (MIS).
Strictly adhere to common aviation practices of Tool Control, FOD Prevention, Safety, and Parts Accountability.
Strict adherence to all environmental safety and regulatory commissions, including (but not limited to) Occupational Safety and Health Administration (OSHA) and Environmental Protection Agency (EPA).
Professional interaction with internal and external customers.
Perform routine housekeeping duties, including cleaning work area, toolboxes, and company vehicle(s).
Ensure proper safety while operating equipment on-site.
Other assignments as designated by the Site Manager and/or the Lead Technician.
Qualifications And Experience

To perform this job successfully, an individual must be able to perform each essential duty satisfactorily. The requirements listed below are representative of the knowledge, skill, and/or ability required. Reasonable accommodations may be made to enable individuals with disabilities to perform the essential functions.
Minimum 3 years of service repair experience in hydraulic, pneumatic, mechanical, and industrial skills with some PLC and HVAC experience.
Minimum 2 years performing repair and maintenance on Mobile Heavy Equipment and related components, experience with diesel-powered vehicles preferred.
Strong electrical and hydraulic troubleshooting and repair required.  
Knowledge of and the ability to perform corrosion control utilizing proper Personal Protective Equipment (PPE).
Familiarity with the use of repair manuals, wiring (electrical) diagrams, and schematics (electrical and hydraulic) necessary to troubleshoot and/or repair failed components.
Average to advanced computer skills necessary with an aptitude to acquire increased skills preferred.
Ability to perform physical requirements of the job (prolonged physical exertions, including standing, lifting, pushing, pulling, squatting, bending, kneeling, climbing, and working in awkward positions and tight areas).
Must be able to properly lift weights exceeding 50 pounds.
Ability to work in all weather conditions.
Must possess the hand tools necessary to perform assigned tasks.
Other Skills And Abilities
Excellent written and verbal communication skills to communicate effectively and professionally with internal and external customers.
Must be able to read and speak the English language.
Ability to work both as a team and/or independently with great success.
Legally eligible to work in the United States.
Must be at least 18 years of age.
Must have a valid driver's license.
No travel restrictions.
Certifications
Med/Heavy Truck Automotive Service Excellence (ASE) certification preferred.
Universal HVAC certification preferred.
TLD provides equal employment opportunity to all individuals regardless of their race, color, creed, religion, gender, age, sexual orientation, national origin, disability, veteran status, or any other characteristic protected by state, federal, or local law. Further, TLD takes affirmative action to ensure that applicants are employed and employees are treated during employment without regard to any of these characteristics. All recruiting, hiring, training, promotion, compensation, and other employment related programs are provided fairly to all persons on an equal opportunity basis without regard to race, creed, color, religion, sex, age, national origin, disability, veteran status, or any other characteristic protected by law. Employment decisions are based on the principles of equal opportunity and affirmative action.
TLD is committed to ensuring that its online application process provides an equal employment opportunity to all candidates, including individuals with disabilities. If you believe you need a reasonable accommodation in order to search for a job opening or to submit an application, please contact us at jobs.help@tld-america.com. Only messages sent for this purpose will be reviewed.
EEO is the Law (English)
EEO is the Law (Spanish)
Department: Alvest Equipment Services
This is a non-management position
This is a full time position
Seniority Level
Entry level
Industry
Automotive
Machinery
Mechanical Or Industrial Engineering
Employment Type
Full-time
Job Functions
To register your interest in the GSE Maintenance Mechanic position, please send your CV and covering letter to jobs@tld-america.com
19/08/2020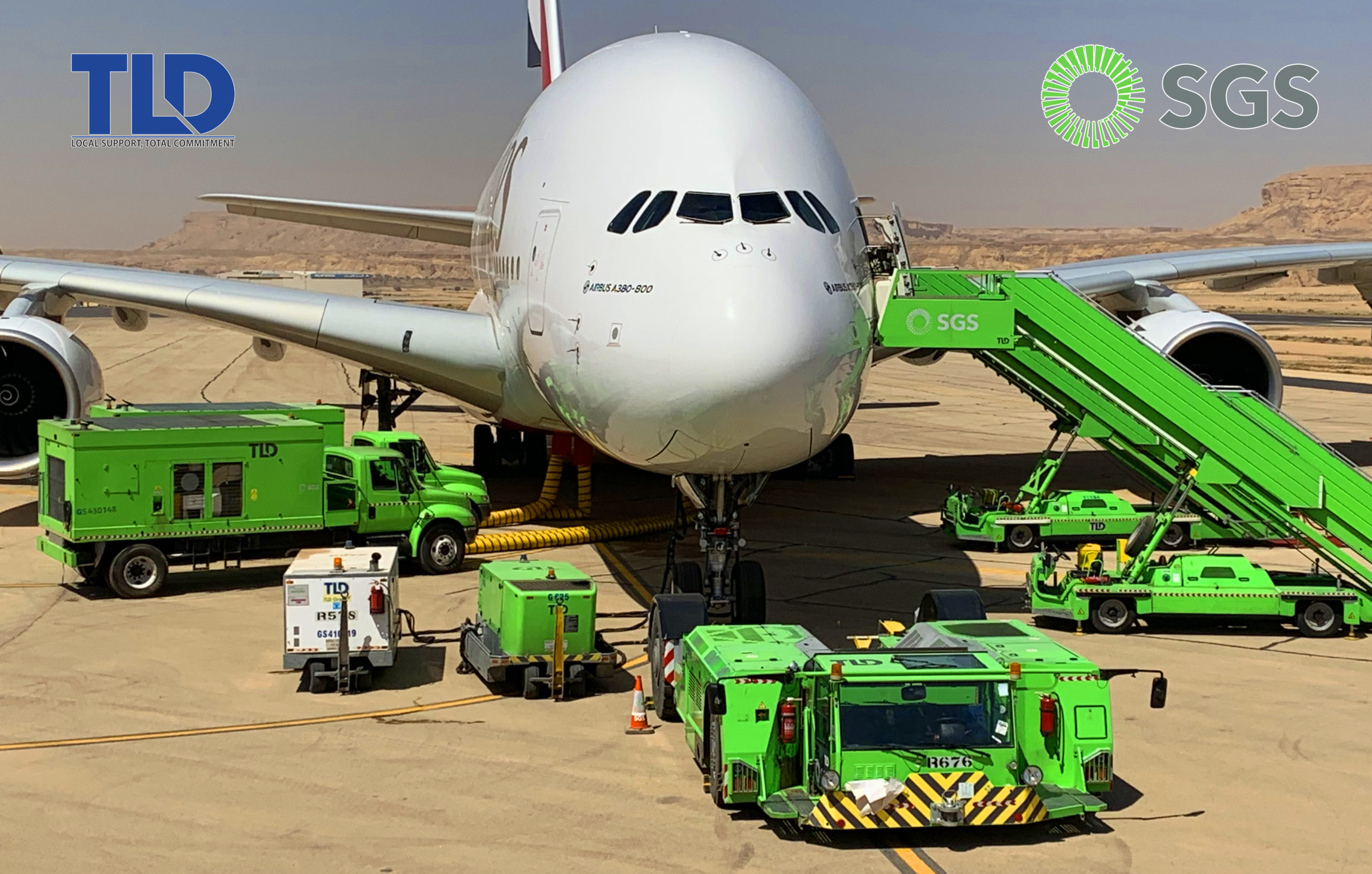 AES to Contribute to New TLD & Saudi Equipment Service Venture
AES is pleased to announce its participation with a joint venture agreement between TLD and SGS – Saudi Ground Services. The partnership will provide digitalization and maintenance services specialized in airport solutions and ground handling equipment for the all airports within Saudi Arabia.
Alvest Equipment Services (AES) will oversee the day-to-day operational management on behalf of TLD with the new partnership expecting to produce significant advances within the ground handling and airport solution sector by providing competitive specialised services and equipment through the harnessing of advanced TLD Group technologies.
The TLD/SGS partnership will also secure a reduction in operating costs whilst elevating the level and standards of the quality of service and ensuring a sustainable and reliable maintenance of the company's equipment and property.
TLD will also utilise the experience and huge GSE replacement parts inventory of sister company Sage Parts to offer expedited delivery times, unbeatable product knowledge and preferential pricing within the partnership.
SGS will continue to offer strategic initiatives to contribute towards a balanced growth of the air transportation ecosystem within Saudi Arabia.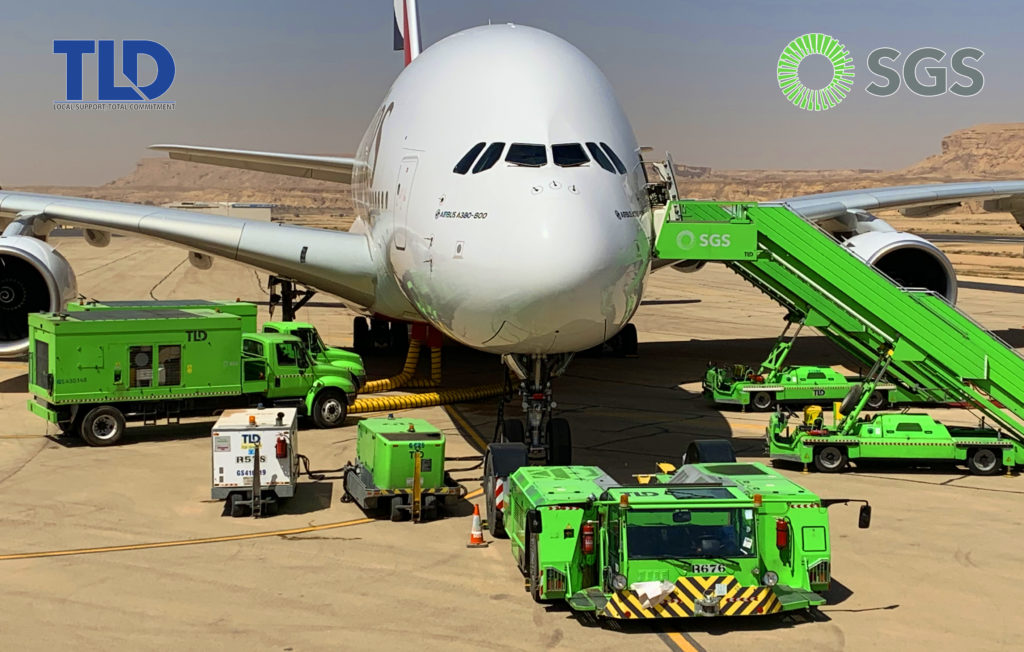 04/08/2020
An Important Message From Alvest Equipment Services
COVID-19
With the fallout from this pandemic possibly lasting longer than originally anticipated the hardest hit industry is our aviation family.
The road to recovery will require some careful planning and patience.

Alvest Equipment Services (AES), an Alvest Group company, offers a full range of services for the ground support equipment (GSE) and the airport environment.
AES is ready to offer support to our customers and partners to assist you in braving the financial hardships allowing you to steadily recover, and return to our industry stronger than ever.
AES offers tailor-made services with high quality standards, delivered with strong technical knowledge and supply chain expertise.
How can we assist you?
If long term planning and financial forecasts are being challenged, AES can offer you short-term rental and operational lease solutions.
If your plans lacks the capital funds to be viable, we can offer you a fleet buy out and lease back solutions with or without a full maintenance service agreement.
If you have limited CapEx to renew your fleet, we have a number of equipment overhaul options available for you.
AES has the full backing of the Alvest Group, and access to an impressive variety of GSE and financial services to aid you through these challenging months…talk to us and find out how we can help your business.
AES – Always ahead of your GSE Services Requirement.