News
18/09/2023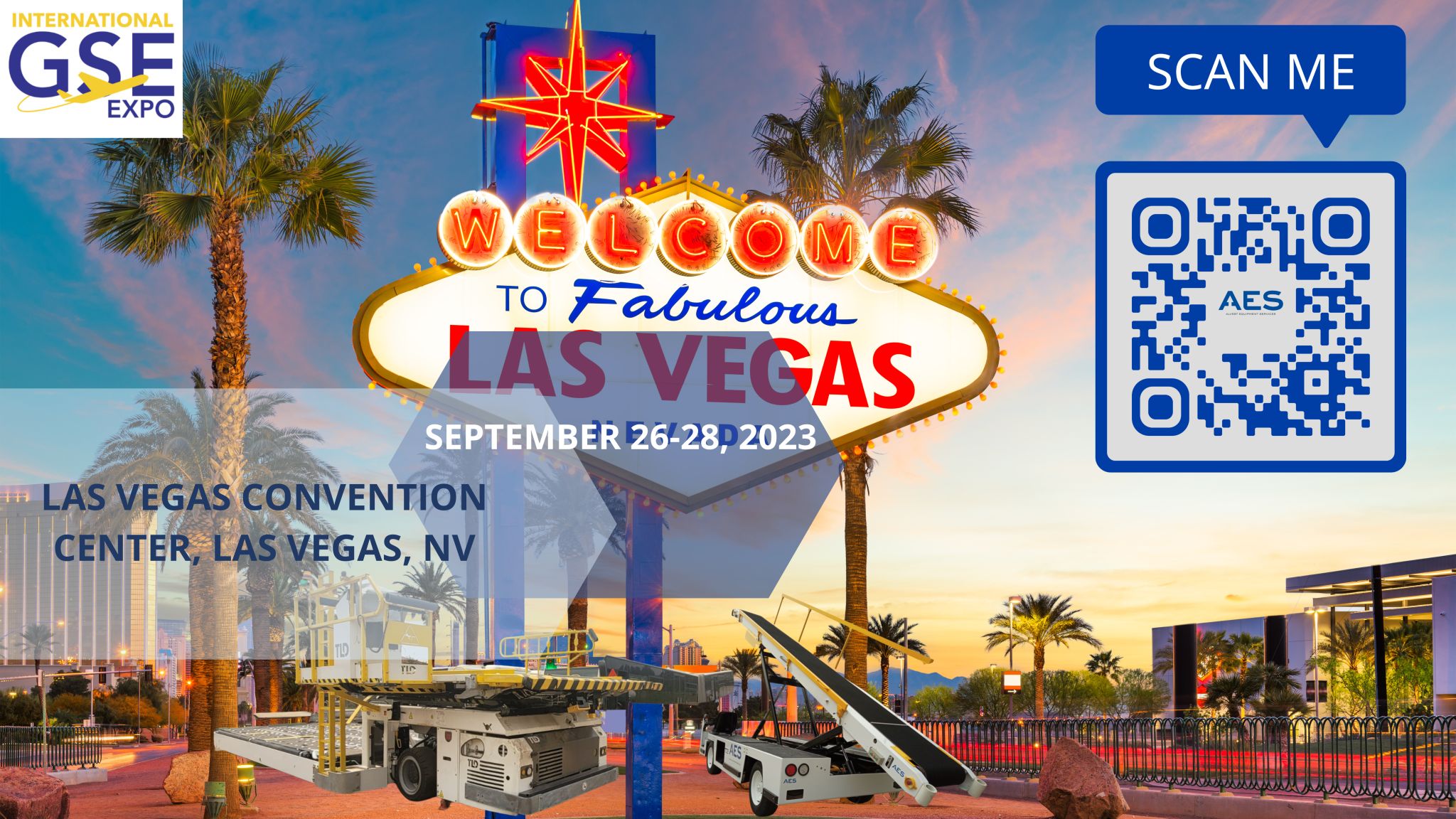 International GSE Expo, Las Vegas
Stand number – 1012
Event – International GSE Expo
Location – Las Vegas
Join AES along with XOPS, and the rest of the Alvest Group family, at this essential GSE Expo at the Las Vegas Convention Center from September 26 to 28, 2023.
Talk to our team about our latest rental equipment, services and electric conversion methods.
Discover how our 'Leaner & Greener' program can benefit the environment and improve operational efficiency while reducing expenses.
For more information on the GSE expo scan the QR Code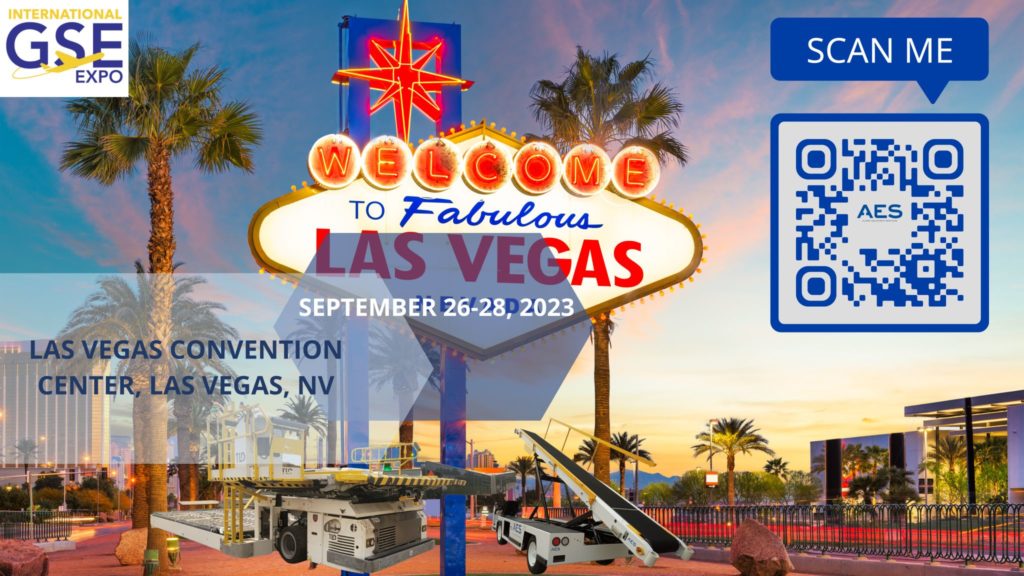 07/08/2023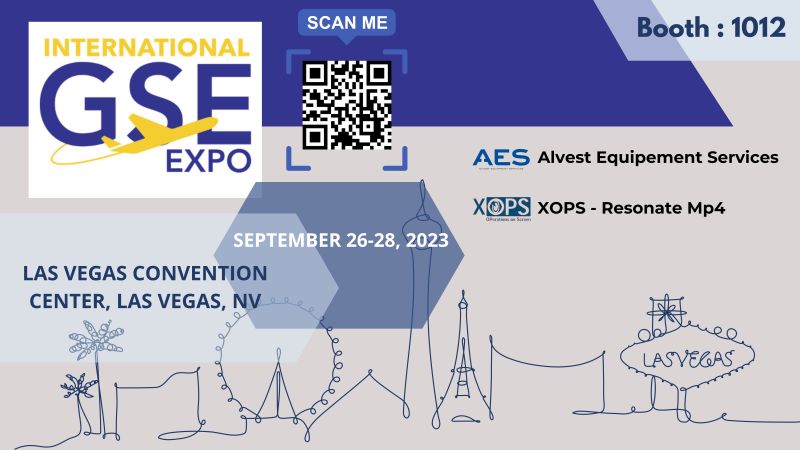 International GSE Expo
Alvest Equipment Services (AES) will be exhibiting at GSE expo 2023 with XOPS – Resonate Mp4 !
The International GSE Expo will take place from September 26 to 28, 2023 in Las Vegas.
We look forward to seeing you there !
» booth 1012″
You can't miss this event !
More information on the International GSE Expo :
https://www.gseexpo.com/
Register now !
https://lnkd.in/evYjUaEF
AES – https://www.aes-gse.com/
XOPS – https://lnkd.in/e4ACU8hh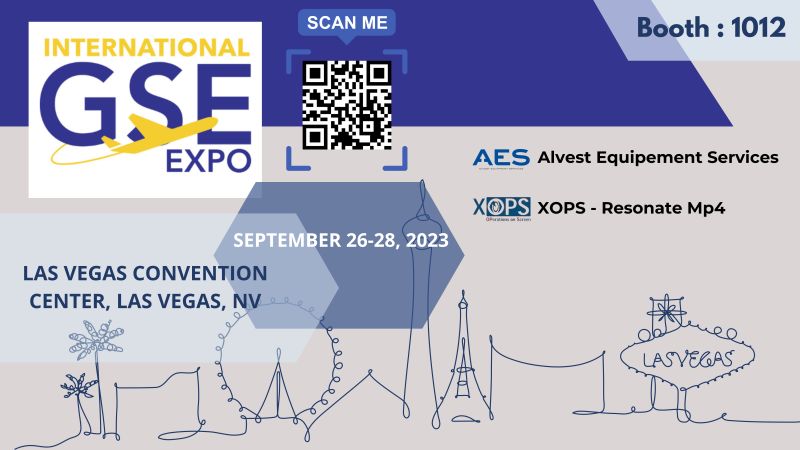 23/06/2023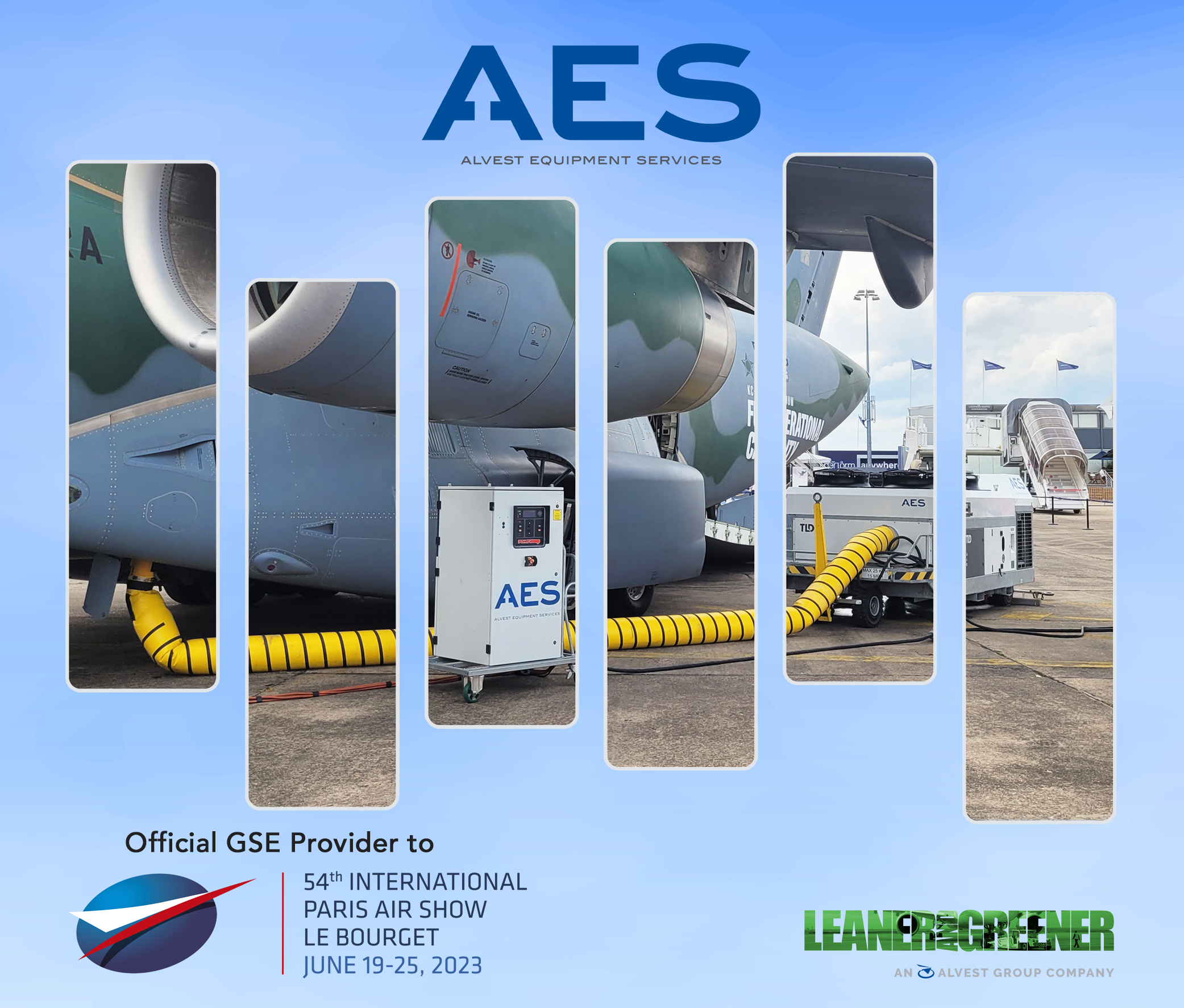 AES Supporting International Paris Air Show
Alvest Equipment Services (AES) at International Paris Air Show 2023 ensuring aircraft in the static display area are powered, cooled and generally show-ready.
Once again AES is providing ground support equipment and a full range of technical services to the world's oldest and largest aviation air show.
AES – https://www.aes-gse.com/
#AlvestEquipmentServices #InternationalParisAirShow #LeanerAndGreener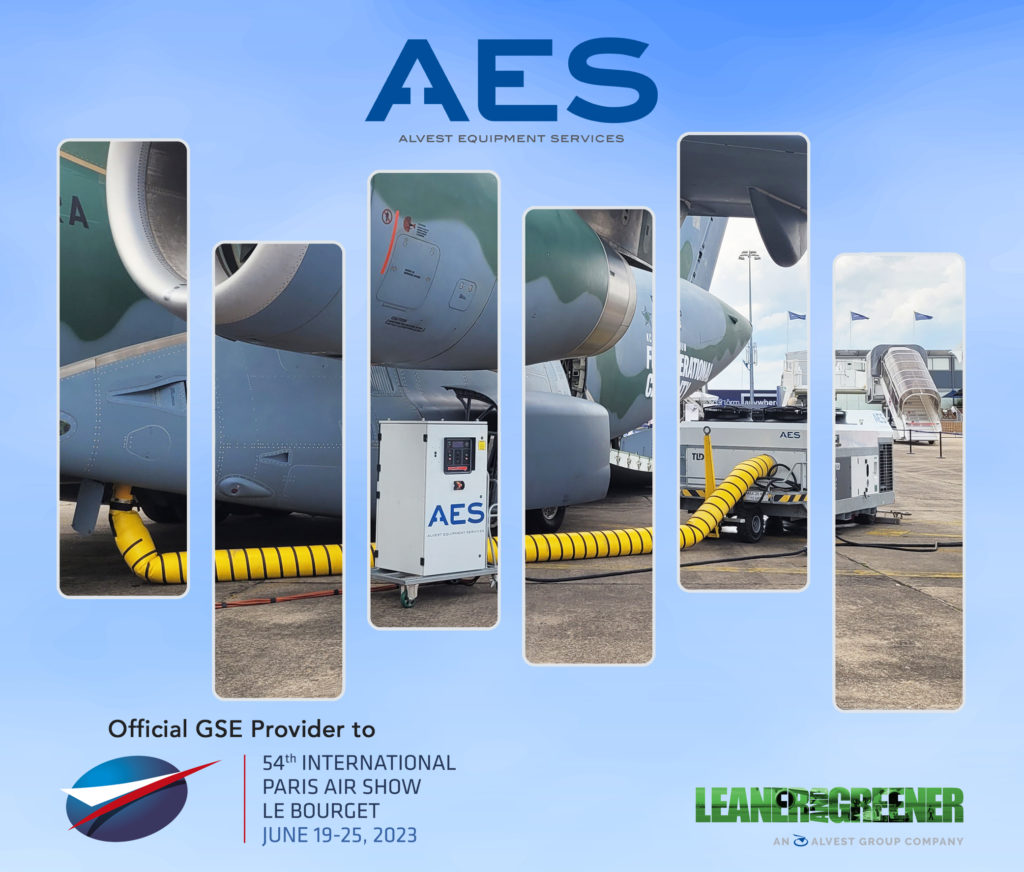 19/06/2023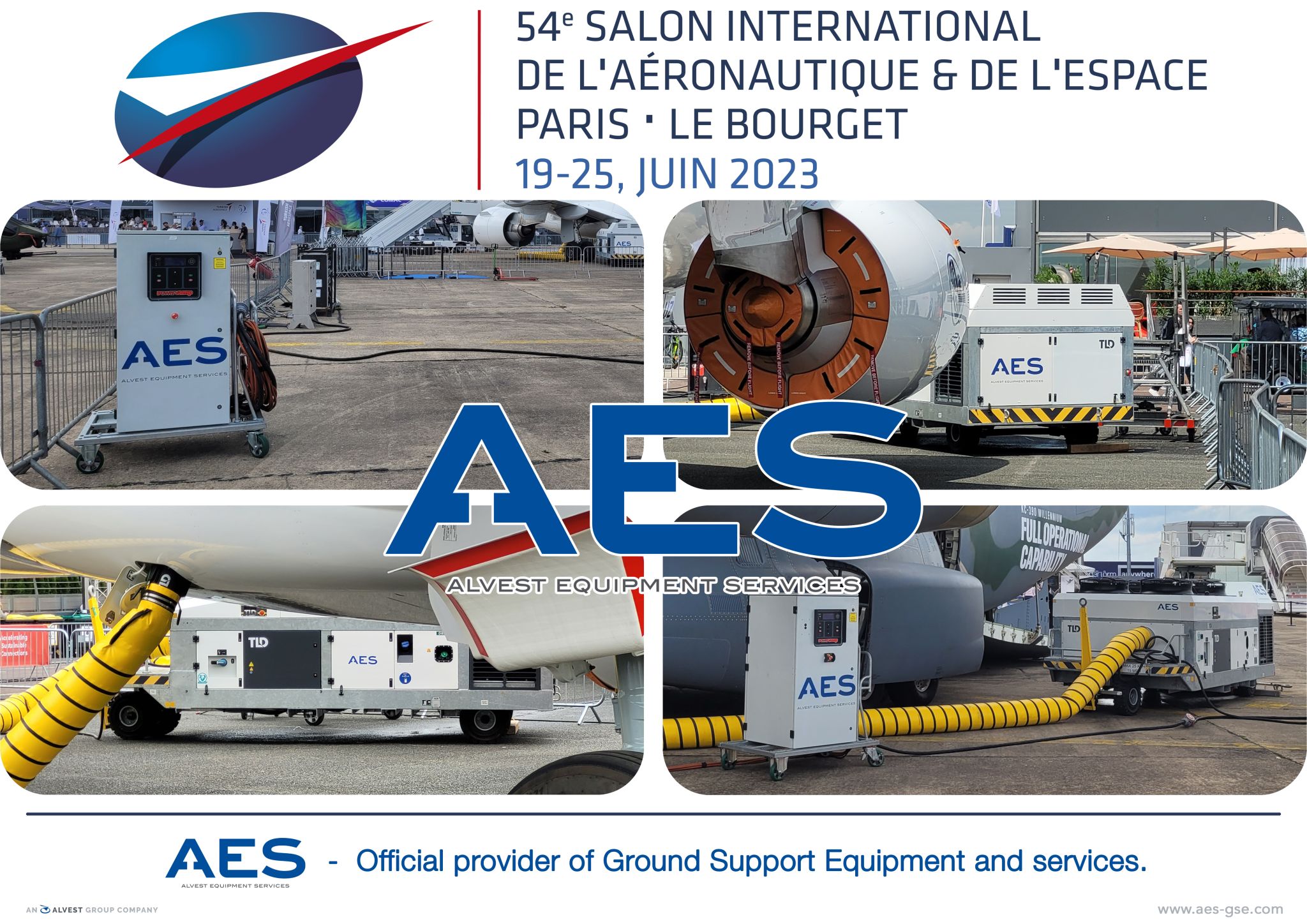 International Paris Airshow 2023
Alvest Equipment Services (AES), an Alvest Group Company, is pleased to announce that it is providing essential GSE, related services and technical support to the static aircraft display at the 54th International Paris Air Show at Le Bourget airport.
#AESGSE #InternationalParisAirshow #AlvestGroupCompany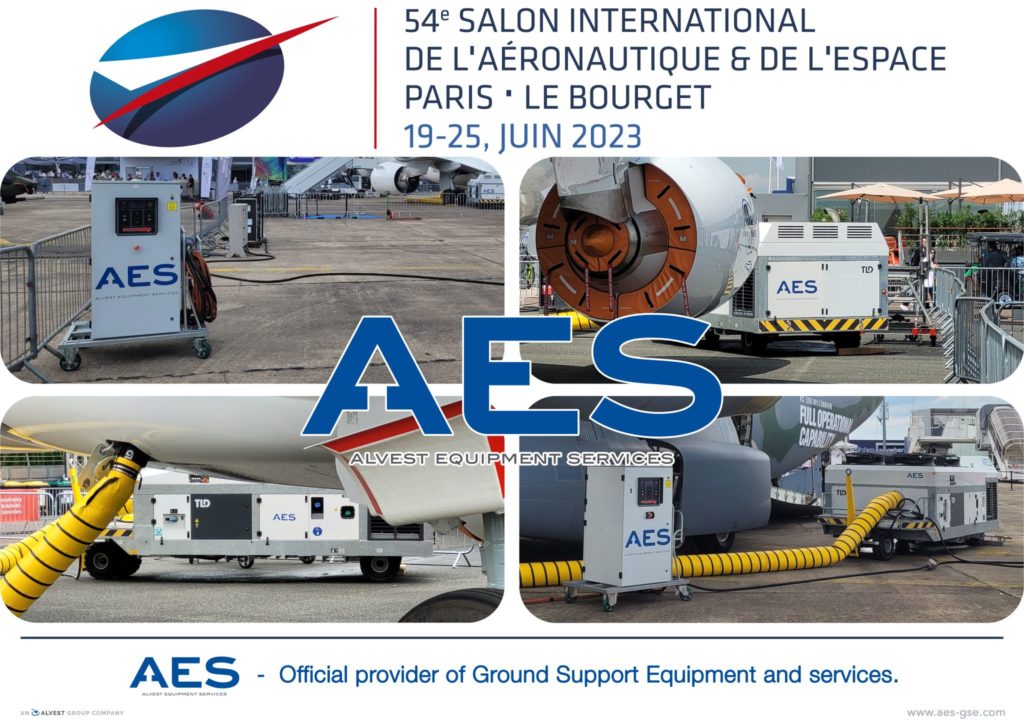 01/06/2023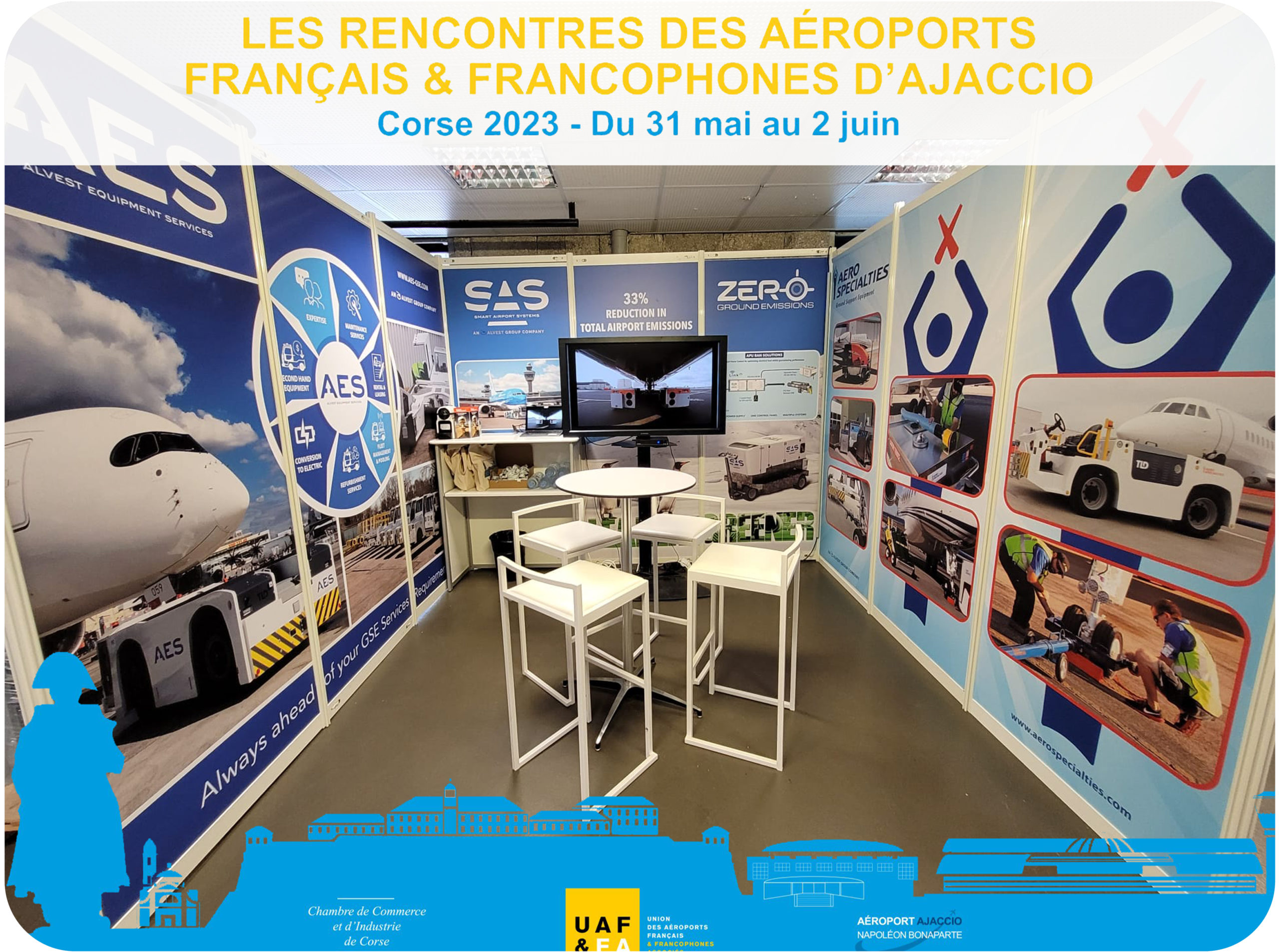 MEETINGS OF FRENCH & FRANCOPHONE AIRPORTS
Smart Airport Systems, AERO Specialties and Alvest Equipment Services (AES) are set up and ready to receive at the MEETINGS OF FRENCH & FRANCOPHONE AIRPORTS.
Meet 3 x Alvest Group Companies offering every aspect of Ground Support Equipment and related services over this important industry event being held over 3 days.
#AlvestGroupCompanies#SmartAirportSystems#AeroSpecialties#AlvestEquipmentServices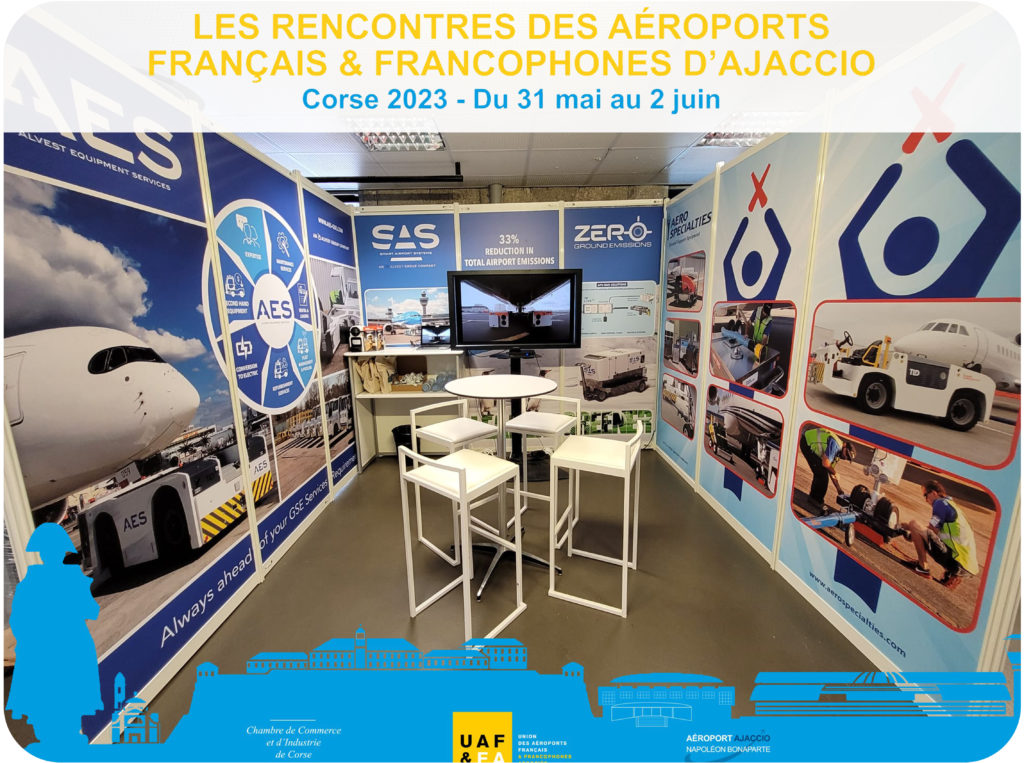 09/05/2023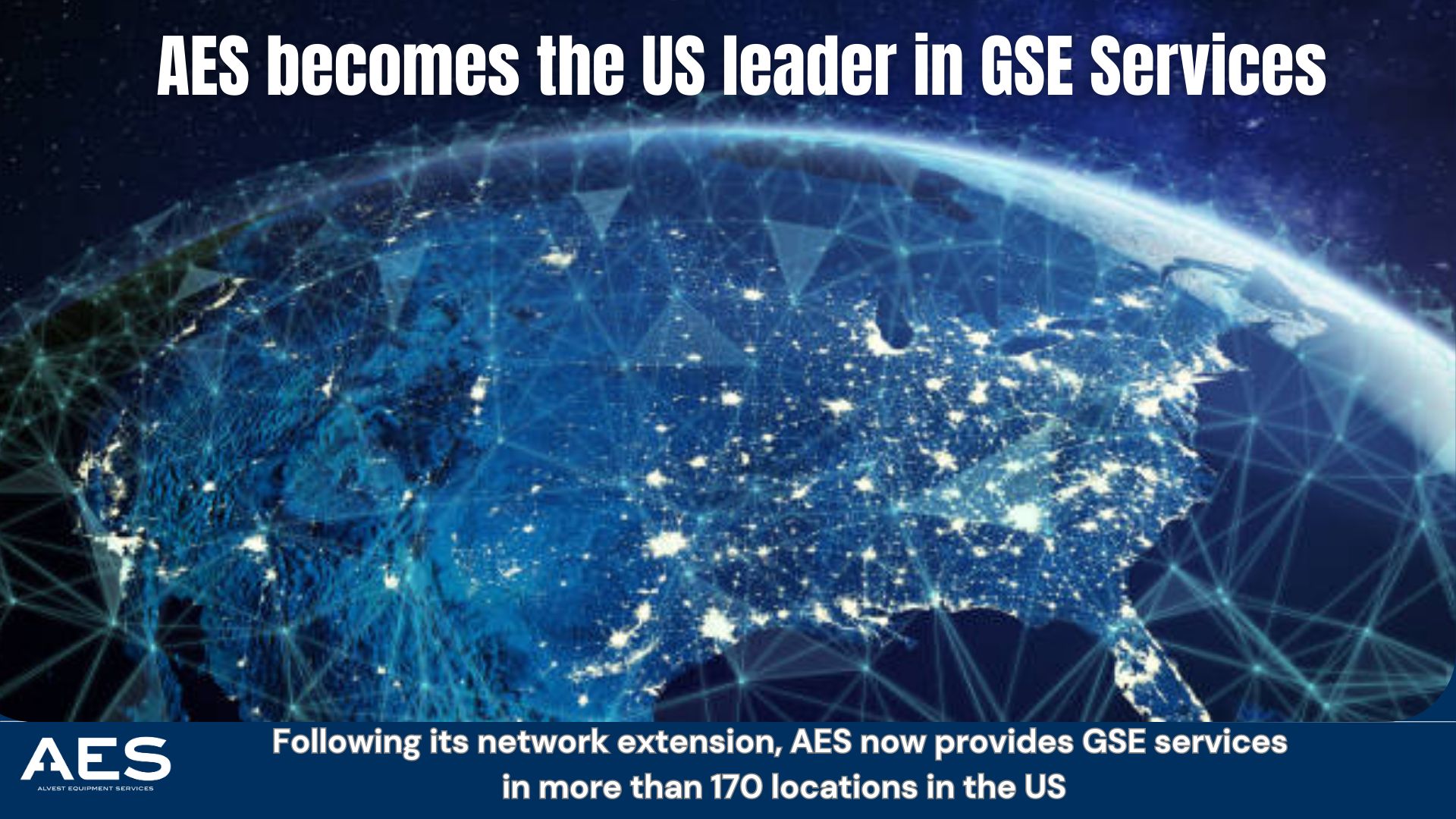 USA's Largest GSE Provider
AES USA has become the largest provider of ground support equipment services in the U.S. with more than 170 locations country-wide.

We offer a wide range of services, from maintenance to rental, leasing, refurbishment and electrical conversion for ground support equipment.

We have an excellent team of dedicated GSE professionals all working together with the common goal of becoming the service provider of choice within the industry.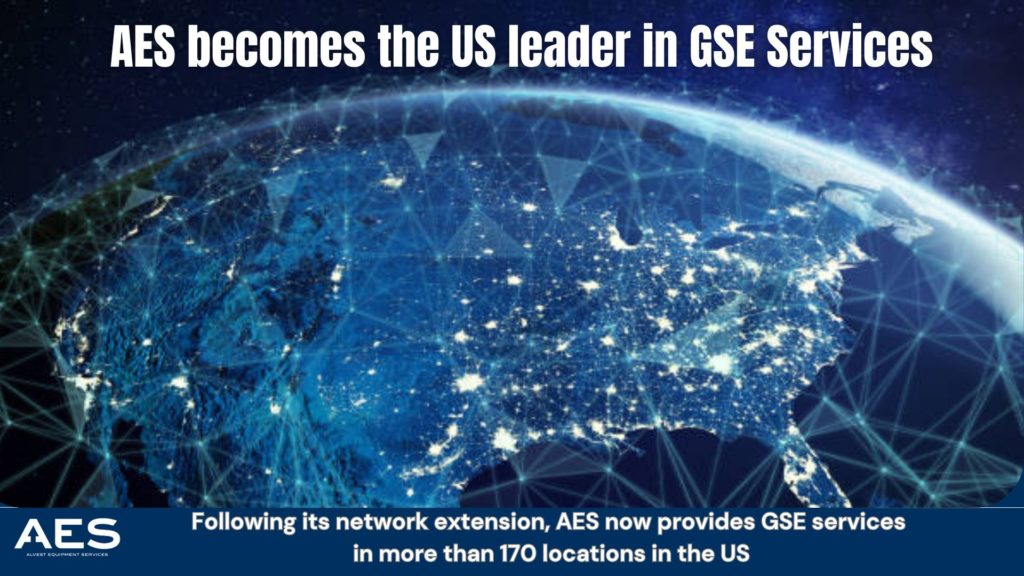 18/04/2023
AES Join Rencontres des Aéroports Francois & Francophones Expo 2023
The third edition of the Rencontres des Aéroports Français & Francophones will be held at the Palais des Congrès in Ajaccio from Wednesday May 31 to Friday June 2, 2023.
With nearly 450 people gathered at the Rencontres held in Biarritz in 2019, the 2022 Rencontres de Marseille brought together more than 500 delegates, demonstrating once again that the Rencontres are definitely an unmissable event for air transport players. The event is expecting many more visitors and attendees for the Rencontres d'Ajaccio in 2023.
Alvest Equipment Services is pleased to announce that it will be joining other Alvest Group companies at this exciting industry event.
https://www-rencontresaeroportsajaccio2023-aeroport-fr.
13/03/2023
International Womens Day
Because at AES, women's day is every day.
We help build equity through a People Company initiative.
The Alvest Women's Network
A supportive network, as well as a platform/tool to help us rise together as well as to raise awareness to gender diversity/parity, with the objectives to :
Enhance comradery
Foster diversity,
Contribute to a truly inclusive culture
Ensure a favourable work environment for women
» Act and Share to Change Mindset
Promote Inclusivity and Build Trust «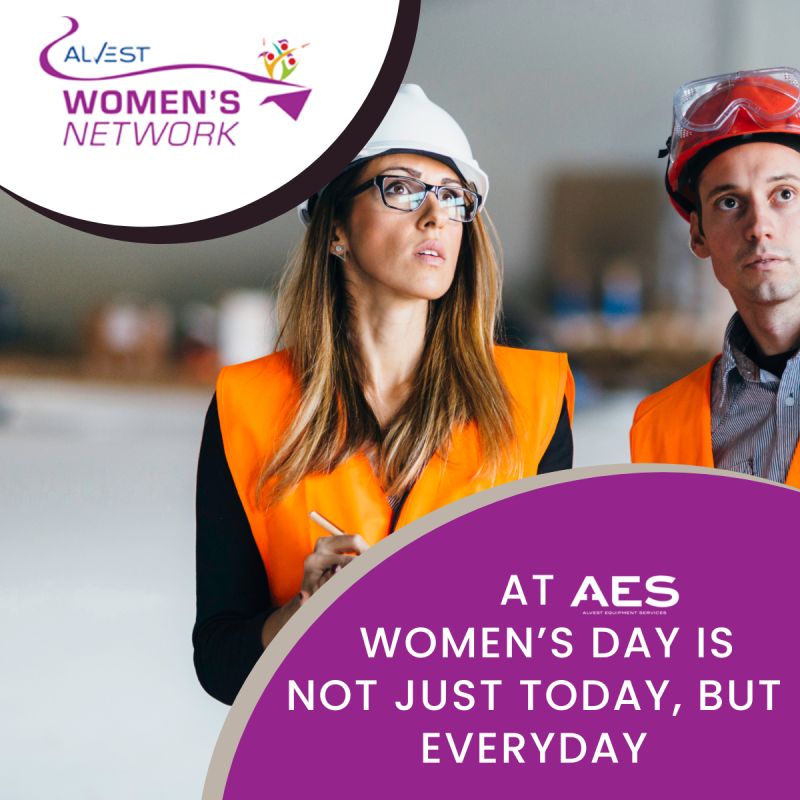 08/02/2023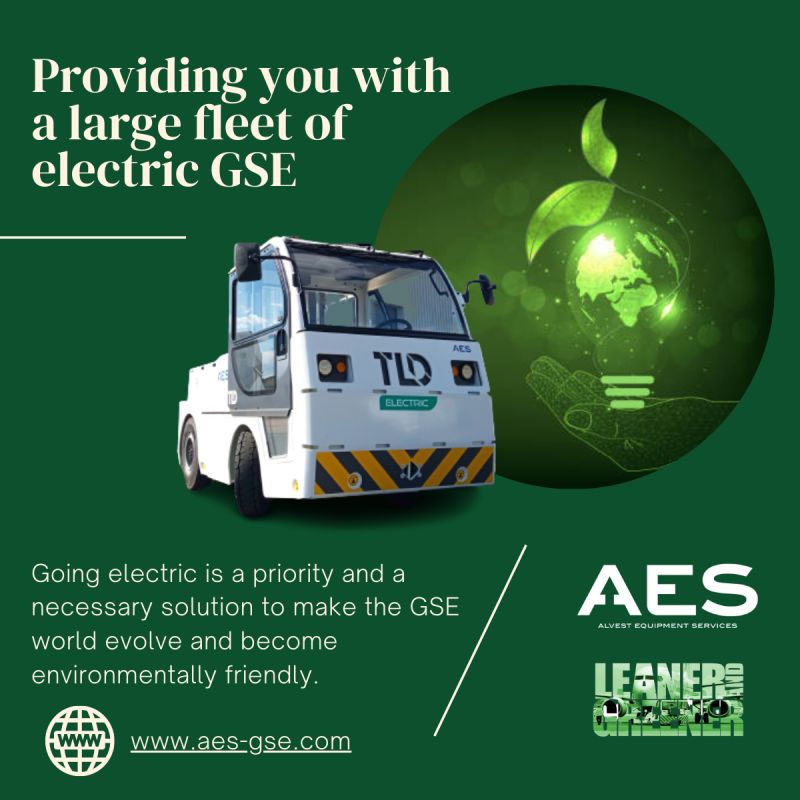 Green Power
AES facilitates the transition to electric power by renting more environmentally friendly GSE, we make this mission a priority.

We are committed to promoting the circular economy whenever possible and renting sustainable GSE.
Going green will help you reduce fuel costs and significantly improve CO² emissions.

With GSE ready to go, lower operating costs and emission-free vehicles, electric is the way forward! Contact us for a quote now!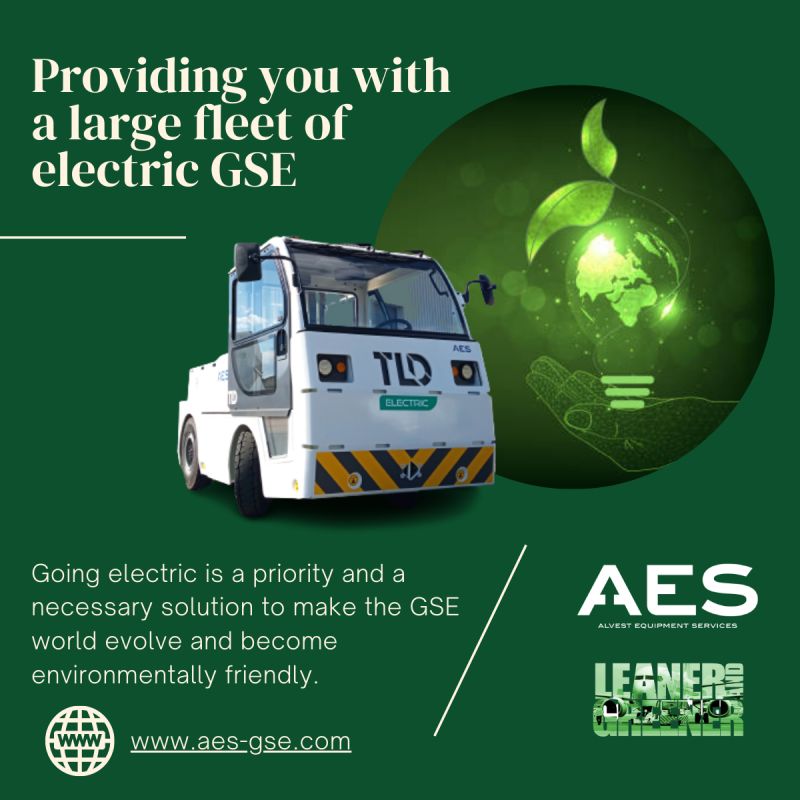 17/01/2023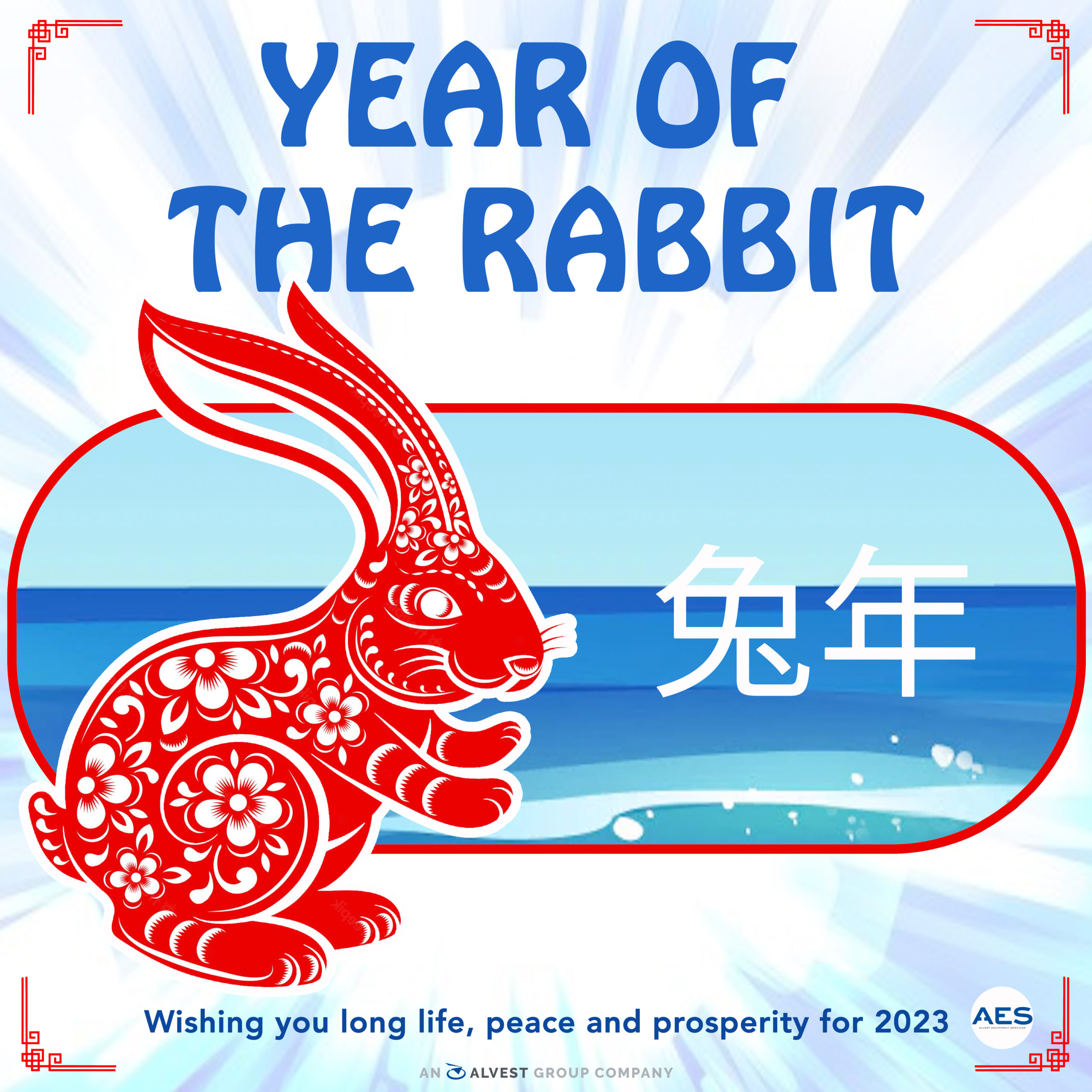 Year of the Rabbit 2023