News
08/02/2023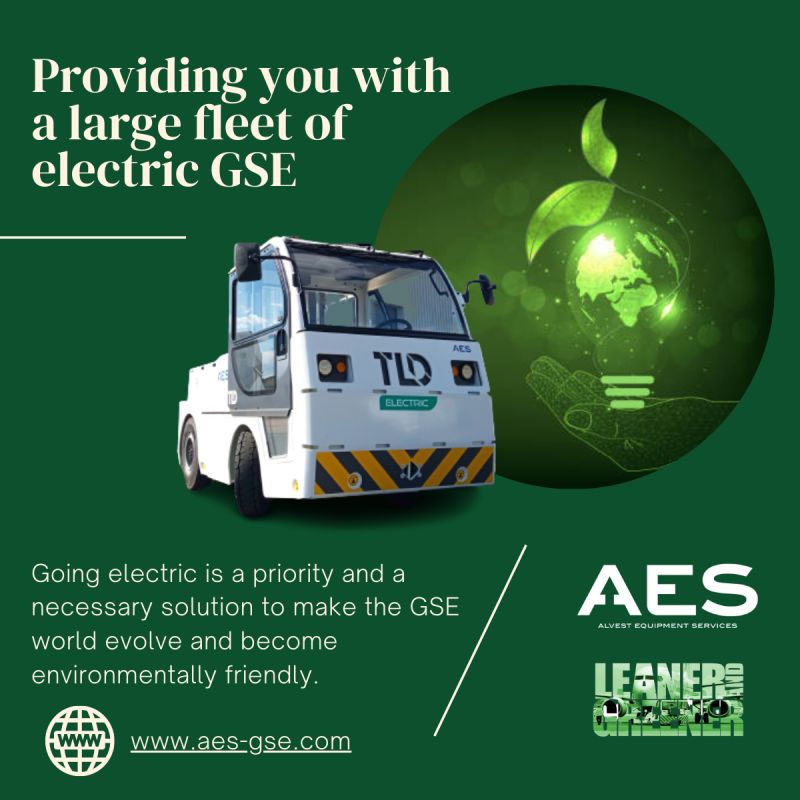 Green Power
AES facilitates the transition to electric power by renting more environmentally friendly GSE, we make this mission a priority.

We are committed to promoting the circular economy whenever possible and renting sustainable GSE.
Going green will help you reduce fuel costs and significantly improve CO² emissions.

With GSE ready to go, lower operating costs and emission-free vehicles, electric is the way forward! Contact us for a quote now!